Meet the Remarkable Mission-Driven Leaders
recently placed by
Eos Transition Partners!
Kara Murphy joins LEO as its CFO.
Our senior management team was devastated when our CFO accepted an offer she couldn't refuse and left for another position. John worked closely with our hiring team to encourage us to view our challenge as an opportunity. John helped us to tease out the skills and experience we needed for the future of our organization while reminding us to be patient and optimistic during our search.
John identified Kara Murphy, a CPA with an MBA who previously had served as the Assistant Comptroller of Endicott College and as a senior leader at Wellspring House, an organization with a similar mission to LEO's. Kara's skills, experience energy, passion and fresh ideas are a perfect match for our organization's needs. We are grateful for John's patient persistence which kept us on task and didn't allow us to get discouraged during our search. Kara is the perfect fit for LEO and for our senior management team.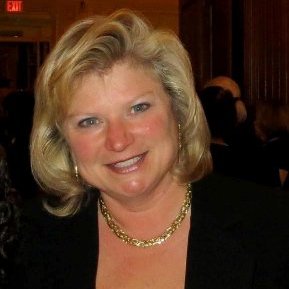 Kathy Flynn joins NTSAD as its CEO.
Tay-Sachs and Allied Diseases Association (NTSAD) gratefully hires Kathy Flynn to be their next CEO beginning in November, 2021. Founded in 1957, NTSAD was one of the first patient advocacy organizations in the USA and has played a pivotal role in reducing incidence of Tay-Sachs, Canavan, GM1, and Sandhoff diseases in at-risk populations. NTSAD leads the worldwide fight to treat and cure these rare diseases by driving research, building community for all affected families, and providing families with resources and expertise to help them navigate a rapidly evolving clinical landscape.
Kathy recently worked for the American Liver Foundation where her work included a focus on rare liver diseases. There she led 17 division leaders across the country in healthcare advocacy. She's known for her strong aptitude for building relationships with clinicians, patient advocates, and key stakeholders. "She has a proven track record as a leader and collaborator, and demonstrates the empathy needed to support families at NTSAD. We are thrilled to have her on board, "notes Stacie Kallish, Board President.
Shabnam Beth Nolan joins King Street Center.
Shabnam's experience in nonprofit management and breadth of work on behalf of children and families, combined with her compelling vision for centering equity at King Street Center were important elements to the King Street Center's Board of Directors decision to hire her. "We are thrilled to have her energy, drive, and passion leading the organization into its next 50 years," states Stacie Fagan , Board Chair.  Shabnam Beth Nolan has been the communications director for ACLU of Vermont and helped to establish the organization's first communications department. Prior to this, Shabnam worked for child advocacy organizations in Vermont and Virginia, where she coordinated a successful statewide campaign to increase access to dental care for children and served as director of KIDS COUNT, a nationwide initiative that tracks child well-being. Her experience spans over a decade in nonprofit child policy advocacy and its intersection with equity. Shabnam has a BA in political science from James Madison University and a master's in public administration from the University of Vermont. She begins her employment mid-October, 2021.
Karen Hatcher assumes CEO role at Downstreet Housing and Community Development.
The Downstreet board is excited with the August, 2021 start of Karen Hatcher as their next CEO. She brings to Downstreet more than 20 years of experience in managing non-profit organizations, having served as Executive Director of the Cornucopia Project, National Director of Students in Action, and Executive Director of Celebrate New Jersey. Most recently, she served as Community and Economic Development Director for the town of Peterborough in New Hampshire. She is a true collaborator, consummate learner, and skilled at fundraising.
"What an honor it is to be joining the outstanding team at Downstreet at a time when the growing need for affordable housing is being matched by resources to create innovative housing solutions for our most vulnerable neighbors," Karen said.
Boston Society for Architecture welcomes Lesley Slavitt as new Managing Director.
The Boston Society for Architecture (BSA) welcomed Lesley D. Slavitt to its staff as Managing Director starting June 2021. Slavitt is an accomplished philanthropic and nonprofit leader active in comprehensive urban and community quality of life issues. She oversees day-to-day operations for the organization and will collaboratively lead institution-wide strategy, priorities, goals, and objectives.
Slavitt spent 2020 leading COVID-19 priorities for the state of Michigan and previously served as chief executive officer of the Fiat Chrysler Foundation and was chief operating officer of the Bank One Foundation, which she helped merge into the JPMorgan Chase Foundation. She also served as head of civic affairs for Chicago's Roosevelt University, one of the nation's most diverse private institutions. Earlier in her career Lesley authored a war crimes tribunal report on the destruction of cultural property in the former Yugoslavia for the UN Commission of Experts. She has published on aspects of cultural heritage and is the author of a US government publication on sources of federal support for older communities. She has lectured on issues of meaning and memory, the notion of "building back better," as well as on civic and philanthropic topics. She is an expert on Boston-born architect and urban planning pioneer George Burdett Ford, who is the centerpiece of a book on planning's professionalization set for publication in 2022. Lesley received her PhD in planning from the Bartlett School of the Built Environment, University College London, an MS in Urban Planning and an MS in Historic Preservation, both from Columbia University in the City of New York, and a BA in Art History from the University of Michigan. She is a director of Open Doors Organization and the Urban Renaissance Center.
"We're delighted that Lesley has accepted this position," said Eric White Hon. AIA, BSA executive director. "Her experience understanding and empowering communities to create a more just environment will help propel our organization toward our goals to advance architecture, equity, and the environment."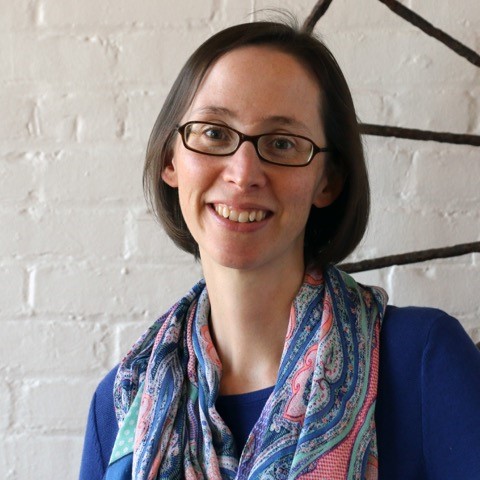 Rebecca Foster is named VEIC's CEO.
Having served as VEIC's Interim CEO for the last 9 months, Rebecca Foster was named VEIC's CEO in March 2021. Heading up the leadership team, Rebecca will guide the organization's strategic planning, corporate goal setting, business development and performance.
With more than two decades of experience in the clean energy industry, and 10 years at VEIC, Rebecca is a trusted leader, dedicated to the organization's success. Throughout her career she has focused on fostering collaboration and engaging tough challenges head-on. She encourages creativity and innovative thinking at all levels of VEIC.
Rebecca is a true convener, cultivating strong partnerships and making sure every stakeholder is heard. Her vision is for VEIC to become the leader in decarbonization while centering equity and accessibility.
"I am honored to lead this organization of passionate, problem-solvers. We need to make our energy systems more equitable and sustainable to address the growing climate and justice crises. I believe VEIC has the big thinking and spirit needed to generate the energy solutions our world needs."
Joshua Watkins named Executive Director of Community Soup Kitchen.
The Community Soup Kitchen Board of Directors enthusiastically appoints Joshua Watkins as Executive Director of Community Soup Kitchen, March, 2021, after successfully serving as the interim executive. Josh joined in the throes of the COVID pandemic, but did so with energy and thoughtfulness. Josh comes to the Community Soup Kitchen with hands-on, director-level experience in food delivery management in Connecticut and New York. His legacy is rebuilding senior programming for more than 200 residents, managing a senior center that served approximately 140 seniors/day, creating an adult day care center at medical center, and founding a client service unit at a Department of Probation, resulting in 215 jobs for probationers. He received the Customer Service Award from the NYC Department of Probation Commissioner Ana M. Bermúdez, for his work with the clients throughout the borough of Manhattan. Due to his success, Mr. Watkins has served on numerous board and commissions.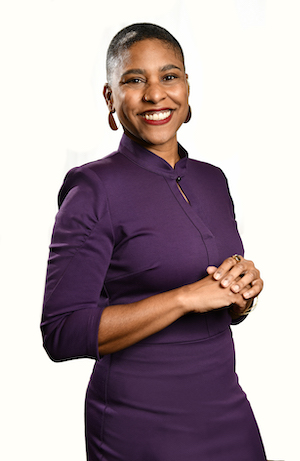 Kierra Johnson will assume Executive Director role of the National LGBTQ Task Force in early 2021.
The Task Force's next Executive Director, Kierra Johnson, joined the Task Force in 2018 as Deputy Executive Director, previously serving on the National LGBTQ Task Force's board of directors and its National Action Council. Johnson previously served as URGE's Executive Director with a wealth of experience in organizational leadership and management, program development, youth leadership and reproductive justice. As a bisexual Black woman, Johnson will become one of few out queer-identified women of color at the helm of a national LGBTQ organization.
She is recognized as a national expert on queer and reproductive rights issues and has testified in front of the U.S. House of Representatives and has appeared in Newsweek, The New York Times, Fox News, Feministing.com and National Public Radio. Johnson also serves on the boards of directors of the General Service Foundation, Groundswell Fund, and Guttmacher Institute. Johnson has been recognized for her leadership with awards, including the Young Women of Achievement Award for WIN in 2002, the Women of Vision Award for the Ms. Foundation for Women in 2013, and Washingtonian Magazine's Most Influential Washingtonians Under 40 in 2009.
When announced as the next Executive Director of the National LGBTQ Task Force, Kierra Johnson said, "Dignity, liberation, joy, freedom, love and resistance are just a few of the words that I associate with the National LGBTQ Task Force. As a bisexual/pansexual woman, I am no stranger to being made invisible, advised to tone down, or trained in the art of the code switch. As a queer southern mom, it is no surprise why I would be drawn to an organization that touts the tagline 'Be You.' In these cultural and political times, it is an act of resistance to live out loud and to lead and love with our full identities. I am excited and honored to be named the next Executive Director of the LGBTQ Task Force! I welcome the opportunity to think strategically with a powerful team of leaders and be in service to those working to ensure that LGBTQ people—especially the most targeted among us—not only survive but thrive. I can't wait to roll up my sleeves and dive in to continue the ongoing and creative work of the Task Force to change hearts and minds, behavior and policies so that justice is no longer a vision but a reality for all!!"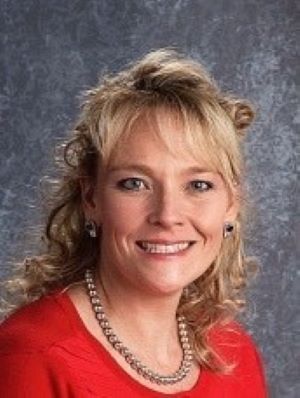 Dr. Jennifer Curtis-Whipple to join Stars as its Executive Director in 2021.
The Board of Directors of Stars announced that Dr. Jennifer Curtis-Whipple has been selected as its next Executive Director, a role she will assume on March 1, 2021. Since 2016, Jennifer has served as the Superintendent of the Weymouth Public Schools, where she has also served as an Assistant Superintendent, Principal, classroom teacher and instructional coach during her 25-year tenure with the district. As the district's leader, Jennifer is credited with garnering multiple grants and donations, and fostering collaborations with many community stakeholders. A highly respected and experienced educator, Jennifer has been the recipient of several awards, including being named a South Shore Stars 40 Under 40 recipient and receiving the Administrator's Award from the MA Music Educators Association.
Jennifer earned an Ed. D in supervision and leadership from Northeastern University in 2012, and she also holds a master's degree in education from Cambridge College and a bachelor's degree in elementary and special education from Providence College.  
Jennifer notes that she is "thrilled to be joining Stars, an organization that I know well. I am extremely excited to support its comprehensive early education and youth development programs that enhance the optimal growth of children from economically and culturally diverse families. This is a wonderful new chapter in my professional career!"
Sheri Adlin, Stars leader for more than 25 years notes that "I am very privileged to have had the opportunity to serve as Stars Executive Director. I am retiring, knowing that under Jennifer's leadership with the support of our extraordinary Board of Directors and staff, Stars will continue to provide excellence at the very highest level in education, academic enrichment and family support to thousands more South Shore children and families for many more years to come."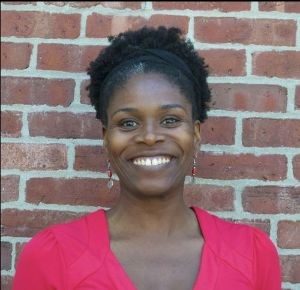 Part of the JPNDC team since 2007, Teronda Ellis has taken the baton from Richard Thal as the new Chief Executive Officer.
Teronda Ellis stepped into the role of CEO of Jamaica Plain Neighborhood Development Center (JPNDC) on October 12, 2020.
Teronda is a native Bostonian who brings over 20 years of affordable housing, commercial, and community development experience in the private and non-profit sectors. Her commitment to affordable housing began in her college years when she helped to identify and fight housing discrimination against people of color in Boston in the Office of Civil Rights of the Fair Housing Commission.
"I'm looking forward to expanding on JPNDC's work and impact," Teronda says. "I'm proud that JPNDC is here to help both long-time residents and immigrants have a voice in their communities and choices in their lives." 
Growing up in the South End, Teronda witnessed wholesale gentrification in the 1980s and 1990s. "I was struck by how little voice people of color had in shaping the future of the neighborhood," she says. "When a developer bought the building where my mom and I lived, my mother wisely encouraged me to buy a house through a first-time buyer program. That's how we landed in Jamaica Plain, and ultimately became part of JPNDC."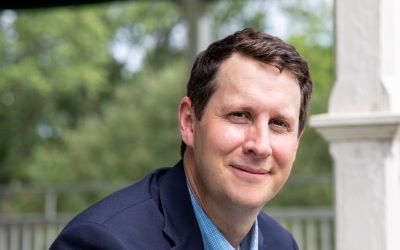 The Preservation Trust of Vermont (PTV) announces Ben Doyle as its President.
"We are thrilled for Ben Doyle to lead PTV into the next 40 years and to ensure that it remains true to Paul Bruhn's founding vision for the organization: as a trusted friend and resource to communities working to save and revitalize the buildings and places they love," said Neale Lunderville, Chair of the Trust's Board of Directors. "The Preservation Trust is strong and its mission so important for Vermont, particularly during this pivotal time. With Ben's leadership, we look forward to continuing PTV's good work with commitment and confidence."
Prior to joining PTV, Ben held a number of leadership roles at USDA Rural Development, a federal agency whose mission is to improve the quality of life and economic vitality of rural America. A former high school educator and Peace Corps administrator, he has spent his career working in and for rural communities. He has served as the Chair of Vermont Humanities, the President of the Vermont Community Development Association, and on the boards of the Vermont State Employees Credit Union (VSECU) and the Public Assets Institute. Originally from Sutton, Vermont, he now resides in Montpelier with his wife Angela and three young children.
"I'm honored to lead PTV and build on the work of Paul and an incredible staff," said Doyle. "The buildings we care about and protect say a lot about who we are as a community and who we aspire to be. For 40 years, in Paul's quiet and magical way, PTV has been critical in saving those special places, and in doing so, has strived to preserve Vermont as a place that can be dynamic, connected, and welcoming for all — including new Vermonters who might not have seen a place for themselves here in the past."
Ben will start full time as President on October 5th, joining the staff of seven other full and part-time employees.
Leah Bradley joins CMHA as its Executive Director effective August 31, 2020.
Central Mass Housing Alliance ("CMHA") has been conducting an extensive search to find a replacement for Grace Carmack, its long-serving and dedicated leader for over twenty-five years.  Leah Bradley, LCSW has been selected as our next Executive Director. CMHA is excited to have found a candidate with Leah's deep commitment to Worcester County and to mobilizing a collaborative response to homelessness.
Since 2013, Leah has been employed at Baystate Wing Hospital, a community hospital affiliated with Baystate Health, where she most recently provided executive leadership for the hospital's outpatient services across two campuses and five sites.  Among the areas she provided leadership are Behavioral Health, Rehabilitation, Respiratory, Heart and Vascular Imaging, Neurodiagnostics, Lab, Audiology and Radiology. In this role, she has led or served as a member on numerous community and internal initiatives that bridge services, address social determinants of health and elevate the dignity of patients.
Prior to that, Leah was with Community Healthlink for ten years, where she served as the Director of Housing and Program Development and as the Executive Director of its affiliated Yarock Memorial Housing, roles which included oversight of the Continuum of Care contracts and management of eighteen properties for persons with psychiatric disabilities, substance use disorders and/or experiencing homelessness.
Leah, who holds a master's degree in social work with a concentration in administration and policy from UCONN and a bachelor's degree in sociology with minor in Spanish from Worcester State University, notes that she is "thrilled to be joining CMHA and returning to the Worcester community where I have worked for many years addressing the needs of those experiencing homelessness. I look forward to partnering with CMHA's dedicated staff and committed partners to create a community where everyone has a home."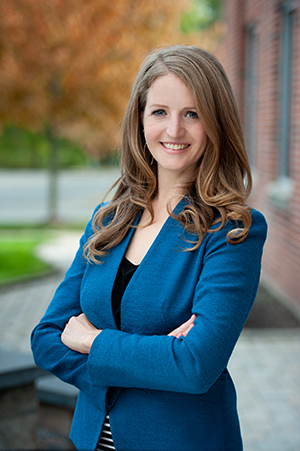 Katherine ("Katie") Hanley was selected as Jewish Family Services (JFS) of Greater Hartford's Chief Executive Officer, a role she assumed on June 29, 2020.
Since 2013, Katie has been employed at Oak Hill, Connecticut's largest private provider of services to people with disabilities, based in Hartford. Since 2015, Katie has served as the Senior Director of Oak Hill Centers, where she has substantially grown and managed eight of Oak Hill's specialized community-based programs across five locations. Prior to joining Oak Hill, Katie held several positions at the Charter Oak Cultural Center, where she stewarded nationally recognized arts programs for over 1,000 inner-city youth. Katie holds a Master's degree in Social Work from UCONN with a focus on social work administration, a graduate certificate in nonprofit management, and a Bachelor of Arts in philosophy with a minor in women's studies, from UMASS – Amherst.
Katie notes that she is "excited to join JFS given its phenomenal reputation and the comprehensive services it provides throughout Greater Hartford. I have had the pleasure to work with Anne and several staff and board members on initiatives in the community over the years. I am impressed with JFS's passionate commitment to its clients and its support of the Greater Hartford community. Having the opportunity to lead JFS is truly an honor." After so many years of stellar leadership, Anne Danaher, who will retire once Katie is onboard, states that she "is thrilled with Katie's hire. Since our paths have crossed in recent years, I have gotten to know Katie, and I am confident she will be a wonderful leader for JFS, and I am ready to assist her in any way I can to make the transition as smooth as possible."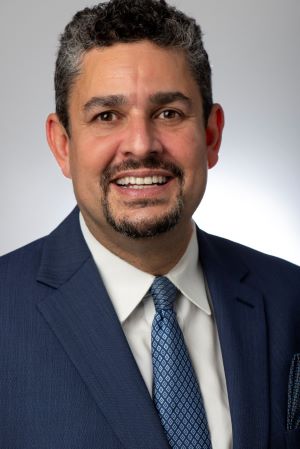 Gonzalo Puigbo to lead SCC as its CEO effective June 22, 2020.
Somerville Community Corporation (SCC) has been conducting an extensive search to find a replacement for its well-respected and long-serving CEO, Danny LeBlanc. SCC is pleased to have found a candidate with Gonzalo's deep commitment to SCC's mission of ensuring opportunities for all people in the City of Somerville in order to sustain the City as a vibrant, diverse and tolerant community.
Since 2015, Gonzalo has been employed at People's United Bank, where he currently serves as the Vice President for the bank's Community Reinvestment Act and as the bank's Community Development Officer. With over twenty years of banking experience, Gonzalo brings a wealth of mortgage and affordable housing knowledge to SCC. Gonzalo has rounded out his corporate experience with leadership roles on several nonprofit boards and committees including Compass Working Capital, Wayside Youth and Family Services, CHAPA and Massachusetts Community & Banking Council. A bilingual immigrant from Venezuela, Gonzalo holds a master's and bachelor's degree in business administration, both from Framingham State University. 
Gonzalo notes that he is "honored to join SCC as its next CEO. Honestly, I feel I will get to do my dream job and continue to champion all the amazing work that has fueled my career and passion for the last twenty years." After two decades of exceptional leadership, Danny LeBlanc, who will step down as SCC's CEO on June 30, states that he "is thrilled that the SCC Board found such a wonderful leader in Gonzalo to collaborate with the Board to guide SCC's work in Somerville during this next stage of the organization's development."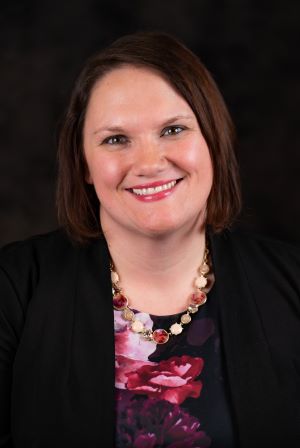 Annie Storey, CAE, joins the Illinois Section American Water Works Association in April 2020.
Annie Storey, only the second executive director in ISAWWA's history, brings career expertise in association management and volunteer development. Her appointment began as an understudy of the exiting executive and she fully took the helm in early April 2020 in the early days of the COVID pandemic. She says, "As we near the one year anniversary of the search process, I keep saying that COVID is a blessing, in a way, to me these first few months. Without it, we may have not made some changes as quickly or easily and it's allowing me and my board to think differently – because we have to."
Annie previously worked for the American Academy of Pediatrics, Agriculture Future of America, and the Academy of Nutrition and Dietetics. She was awarded a Forty Under 40 award by Association Forum in 2019 and is a Certified Association Executive (CAE). Her bachelor's degree is in public administration and master's in youth development. She was raised in rural Nebraska and now lives in Bartlett, IL with her husband and two girls.
Jennifer Schank-Bolwell joins Worcester Community Housing Resources (WCHR) as new executive in January, 2020
Jennifer Schanck-Bolwell brings a unique combination of skills to WCHR as its new Executive Director. Ms. Schanck-Bolwell was previously with at Crossroads Rhode Island, headquartered in Providence, as the Vice President for Housing Assets. Her 15 years of work at Crossroads, the leading provider of homeless services in RI, included elder services, health care, adult education, property management, housing development, and case management. Her passion for providing quality services to those most in need is evident in her energy, optimism, and eagerness to make a difference.
"I am thrilled to have been selected as the next Executive Director of Worcester Community Housing Resources. Getting to know the greater Worcester region, to make a difference in revitalizing neighborhoods, and help fellow nonprofits develop housing opportunities, is very exciting to me," said Ms. Schanck-Bolwell. "I look forward to leveraging WCHRs impressive legacy to continue the vital work of building and developing housing. Most of all, I look forward to getting to know each and every one of you."
"Jennifer has the skills and experience to inspire and challenge our sector to continue to grow, partner well, and lead us into the future. Our Board of Directors was looking for someone with the passion, personality and depth of nonprofit experience to position WCHR as a catalyst for extraordinary progress in the housing sector here in the Worcester region," said Jim Hayes, Board Chair, Worcester Community Housing Resources.
Brian J. Howard joins the North Andover Historical Society's (NAHS) as its Executive Director on January 13, 2020.
The Board of Directors of NAHS is excited to have found a candidate with Brian's exceptional experience as a museum professional to succeed its well-respected and long-serving Executive Director, Carol Majahad.
Since 2007, Brian has served as the Executive Director of the Oneida County History Center in Utica, New York, where he has overseen the daily operations, programming and fundraising.  The Center was founded in 1876 and has served since that time to collect, preserve and make accessible the past heritage of Oneida County and the upper Mohawk River Valley. Also, from 2010 to 2017, Brian served as an adjunct lecturer at SUNY Polytechnic Institute where he taught undergraduate courses on early and modern American history.
Brian notes that he is "honored to join NAHS as its next Executive Director. I look forward to getting to know the greater North Andover community, and I'm especially excited to be joining NAHS as it renovates and repurposes the Caroline Stevens Rogers building to expand its programming, services and community engagement." Brian, who will relocate with his wife from central New York, holds a M.A. in museum science from Texas Tech University and a B.A. in history with a minor in business economics from the State University of New York College at Potsdam.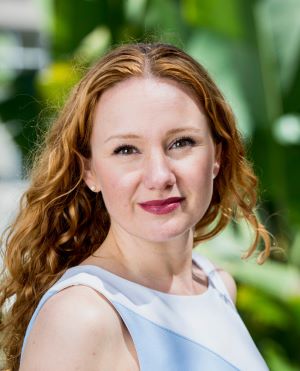 Tamara Muruetagoiena joined Great Mountain Forest (GMF) as its Executive Director on October 7, 2019.
GMF's Board President, John Coston, notes that "GMF is excited to have found a candidate, like Tamara, who is extremely passionate about the forest, trained in forest science, and committed to our mission to promote the working forest as a renewable resource, as a habitat for wildlife and as a classroom for training and education."
Tamara notes that she "fell in love with GMF during my studies at the Yale School of Forestry, when I had the opportunity to work and study in the forest. I feel so fortunate to be coming back to GMF now as its Executive Director, and I truly look forward to working with everyone to raise GMF's public profile." Besides her Masters of Forest Science from Yale, Tamara also holds a Master's in Business Administration from the University of California at Berkeley and a Bachelor of Arts in Political Science from Washington State University. Fluent in English, Spanish, and French, Tamara also has command of four other languages.
Tamara joins GMF after having served as the Senior Global Manager for Sustainability and R&D at Driscoll's, where she set the long-term sustainability mission, vision, operating principles, standards and strategy goals for the international food grower. Previously to Driscoll's, she was an Environmental Program Manager at Columbia University where she worked extensively in the Dominican Republic; a Sustainable Forestry Consultant for the Southern Europe Forest Owners Association; and a Policy Advisor to the European Union.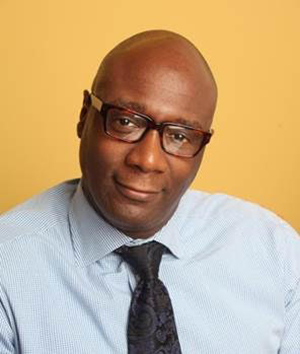 Emilio Dorcely was named Urban Edge's new CEO on September 30, 2019.
"We're excited to announce that Emilio Dorcely will be taking over the reins here at Urban Edge," said Natacha Dunker, president of Urban Edge's board of directors. "He brings with him a wealth of experience about community development, but also new ideas and innovative thinking on structural change and strengthening neighborhoods."
"Urban Edge has a rich history, which started as a grassroots response to policy and structural changes in the community," said Dorcely. "I am looking forward to building on that history and to finding ways to promote systemic change while also developing innovative ways to meet the needs of people living in Roxbury and Jamaica Plain."
Dorcely was appointed the president and CEO of Bridge Street Development Corp., a community development corporation in Brooklyn, NY, in 2012. While there, in addition to building affordable housing and promoting home ownership, he has focused on organizing and working with community members to build infrastructure and empower their engagement in the community process.
Born in Haiti and raised in New York City, Dorcely has held a variety of positions in community development and philanthropic organizations. Prior to Bridge Street, Dorcely worked with the Association of Black Foundation Executives, in the executive office of the mayor of Washington, DC, and for the Rhode Island Foundation, among other positions. He is an alumnus of the State University of New York at Oswego and holds a JD from the University of Iowa College of Law.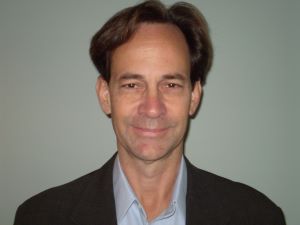 In January 2019, NESCAUM announced the selection of Dr. Paul J. Miller as its new Executive Director.
Having served as NESCAUM's Deputy Director and Chief Scientist for the past twelve years, Paul has a deep understanding of the needs and interests of the northeast state air quality programs and a vision of how to promote continued progress.  He also worked for NESCAUM in the 1990s as a Senior Science and Policy Advisor.
Between stints at NESCAUM, Paul was the Air Quality Program Coordinator with the Commission for Environmental Cooperation (CEC) in Montreal, Quebec (2000-2005).  While at the CEC, Paul co-authored a major report looking at emerging environmental issues of an increasingly integrated North American electricity market. 
Dr. Miller states, "With NESCAUM's assistance, the northeast states have provided leadership that has driven regional, national and international action to control air pollution from a wide range of sources.  Nevertheless, there is much more to be done in terms of reducing the impacts of traditional air pollution and greenhouse gas emissions that are changing the planet's climate."  He adds that, "Working with the dedicated staff and engaged state partners at NESCAUM has been a highlight of my career.  I am honored to be named NESCAUM's next Executive Director and look forward to continuing the valuable and pivotal work of the organization."
In addition to his work experience, Paul's leadership is informed by his diverse and impressive academic credentials.  He was awarded a Kent Fellowship from Yale University where he earned a M.S., M.Phil. and Ph.D. in chemical physics.  He also has a B.S. in Chemistry from Purdue University, where he graduated with highest distinction, and a law degree from Stanford University.