Meet the Remarkable Mission-Driven Leaders
recently placed by
Eos Transition Partners!
Monadnock Center for Violence Prevention (MCVP) in Keene, NH appoints Mick Hirsch as its next Executive Director.
Mick Hirsch brings with him over two decades of experience in trauma-informed care, higher education, humanitarian aid, and executive-level management. He has developed internationally recognized treatment models for holistic recovery and empowerment of individuals and communities affected by interpersonal violence, forced displacement, and war. Mick also has experience in direct services and outreach as a former hospital chaplain and Visiting Assistant Professor in Psychology at the Royal University in Cambodia. Among his many successful grant proposals is a multi-year award from UN Women to implement programs that protect women and girls from violence.   
Experienced Leader Matt Pelligrino Takes the Helm at NILP, Bringing Vision and Expertise.
The Board of Directors of Northeast Independent Living Program (NILP) announces the appointment of Matt Pellegrino as its next Chief Executive Officer (CEO). A new era of leadership commences at NILP as Matt assumes his new role on August 28, 2023. With an illustrious 16-year history at NILP, Matt steps into his new position well-equipped to guide the organization toward new heights of empowerment and service. Matt's journey at NILP has been defined by his unwavering commitment to fostering growth and empowerment. Over the past 16 years, he has masterfully overseen several significant programs, including the widely acclaimed Personal Care Attendant program, which currently extends its vital services to over 2,000 of the organization's valued consumers. Matt's impact has been felt not only organization-wide but also within the heart of the community. With a leadership tenure spanning five years, he skillfully led the staff at NILP's Lowell area office. Under his guidance, the Lowell office became a beacon of support and resources, serving consumers from all walks of life and programs throughout Lowell and its surrounding areas.
Connor Timmons joins HomeShare Vermont (HSVT) as Executive Director.
Connor Timmons will join HSVT effective September 5, 2023 to work with a tremendously dedicated team of professionals to fulfill the mission of bringing mutually beneficial living arrangements to Vermonters who need them. Connor comes to HSVT with 20 years of leadership experience in family centered non-profits, including as Executive Director at Common Ground Center in Starksboro, VT.
Mr. Timmons has served on the Project READ board for the past 5 years as well as several committees in his faith community. He has a BA in International Development Studies and Philosophy from McGill University and has been a visitor for the American Camp Association.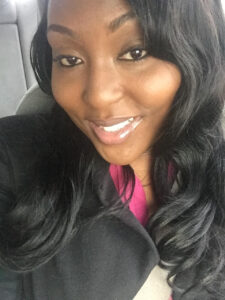 Ayanna Cundiff joins Madison Park Development Corp as its Director of People and Culture.
Madison Park Development Corp. (MPDC) welcomed Ayanna in May 2023 as its Director of People and Culture. In that role, Ayanna will define a human resource program that is inclusive, culturally sensitive, aligned with REDI principles, and designed to maximize the contributions and potential of all employees. In addition, MPDC will look to her to impact the human elements of its programs and resident services.
Ayanna comes to MPDC from ClearView Health Care Partners where she served as its global Human Resources Manager. Prior to that, Ayanna was the Director of Human Resources at Rogerson Communities. A certified human resource professional, Ayanna holds an MBA from Cambridge College and a BS in health science from the Massachusetts College of Pharmacy and Health Sciences.
Amanda Gorner joins Crispus Attucks Childrens Center (CACC) as its Executive Director
Ms. Gorner joins CACC on July 31, 2023, bringing nearly 30 years of early education experience. Prior to CACC, she was the Director of Finance and Administration at Newton Community Education. She also worked at various early education centers and charter schools including Family Access, The Dimock Center, Neighborhood Centers Inc., and a large Head Start/Charter School in Houston, TX.
Ms. Gorner is a member of the Timothy Smith Network Board. She is MA EEC Preschool and Infant-Toddler Lead Teacher, Director I and II certified, Brazelton Touchpoints Approach trained and a certified CLASS Observer (Infant, Toddler and Pre-K levels). She is also extremely familiar with MA licensing and NAEYC accreditation standards. Ms. Gorner holds a BA from Smith College.
Susan Archer joins Communities for Restorative Justice (C4RJ) as Development Director.

Before joining C4RJ, Susan was the Program Coordinator at Prep@Pingree an innovative year-round academic and cultural enrichment program that prepares middle school students for high school and beyond. She also served as Director of Development at LifeScene Family & Children's Service, a nonprofit on the north shore of Boston that provides programs and services to strengthen the lifeskills of families.
Susan is a skilled communications professional and problem solver. She has over 25 years of experience delivering creative solutions for television networks, small businesses, and non-profit organizations. Nothing drives her more than helping organizations connect to possibilities. Susan is a graduate of Boston University where she received her Bachelor of Science degree in Journalism. "I am excited to bring my experience leading projects, generating ideas, and finding creative solutions to support the mission and articulate the impact of C4RJ."
Dr. Lisa Mobley Named New AMSA Executive Director Beginning July 1.

The Advanced Math and Science Academy (AMSA) Board of Trustees is pleased to announce that Dr. Lisa Mobley has been offered and accepted the position of executive director effective July 1, 2023.
Dr. Mobley has been serving as the principal of King Philip Regional High School in Wrentham, Mass., for the past 11 years and prior to that was the associate principal of the district's middle school for three years. Dr. Mobley comes to AMSA with a distinguished career and, more importantly, a record of collaborative leadership; strong, open, and honest communication; and philosophies aligned with the AMSA Way.
"We are excited to support this important transition and will be assembling a team with specific goals and action items to that end," said AMSA Board Chair Raul Porras. "We're looking forward to working with the entire AMSA community to ensure Dr. Mobley's success by welcoming her into the AMSA Way."
Mrs. Ellen Linzey, who has served as the school's executive director since 2019, is retiring effective June 30. "Ellen Linzey has been an incredible leader at AMSA. She guided us through the pandemic with grace, compassion, and determination. Our school community could not have been in better hands during the uncertainty we faced during that unprecedented time," said AMSA Board Vice-Chair Dawn Capello.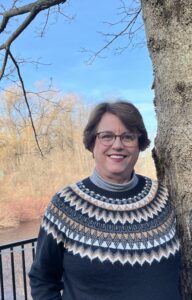 Amy Boyd Joins Brantwood Camp in New Hampshire.
The Board of Directors of Brantwood Camp is thrilled to announce the hire of Amy Boyd as its executive director. A proud product of childhood camplife, it's an experience that helped shape her and led to her calling in life as a camp professional. 
She formerly served as CEO at Camp Fire USA Central Ohio Council and left her work as Executive Director of Procter Camp and Conference Center to come to Brantwood Camp. There she opened and grew a new Day Camp program to serve local children and initiated the opening of the Procter Store in downtown London, Ohio to sell produce and meat from the Center's farm. Her camp leadership knowledge and commitment is deep; she served as a board member with the Episcopal Camp and Conference Center Membership Organization, has been a member of ACA since 1999 and has held leadership positions in all camp associations.
Dana LeWinter joins the Mass Housing Partnership.
Dana LeWinter joined the Mass Housing Partnership team in June 2023 as the first-ever Chief of Public and Community Engagement. In this capacity, she leads MHP's efforts to expand the supply and affordability of housing in the Commonwealth through research and analysis, legislation and public policy, education and training for local officials and community leaders, and technical assistance supporting local housing development. 
Before joining MHP, Dana was the Director of the Municipal Engagement Initiative for Citizens' Housing and Planning Association (CHAPA). Earlier in her career she was executive director of the Massachusetts Community and Banking Council (now the Partnership for Financial Equity), which brings together banks and community leaders to increase the availability of credit and financial services in low- and moderate-income communities and communities of color in the Commonwealth.
She earned her master's degree in urban and environmental policy and planning at Tufts University and her bachelor's degree in sociology from Brandeis University.
Julie Orozco Joins Abby's House as its Executive Director.
The Board of Directors of Abby's House is very pleased to announce the appointment of Julie Orozco, LICSW as our next Executive Director. We feel lucky to have found a professional with a passion for empowering and deeply respecting women, an impressive clinical background, and a deep familiarity with Worcester nonprofits and stakeholders. Julie has lived in Worcester for the past 23 years and loves everything about it – as she puts it, "its diversity, its grit, its decisiveness to be Worcester, its history, and its unshakable commitment to being a city that welcomes all walks of humanity."
For the past 15 years, Julie has taken leadership in roles with Community Healthlink as Vice President of Recovery Environments and Supports, recently with ConcertoCare as Vice President of Behavioral Health, and as a social worker with an area residential school and hospitals. She has also served on the board of the Regional Environment Council for 13 years.
Julie has the skills and background needed to help us launch the construction of our shelter renovation, deepen our diversity, equity, and anti-racism work, embrace Abby's trauma informed care approach, and design and implement an Integrated Care approach to our services. We welcome her arrival on June 26, 2023.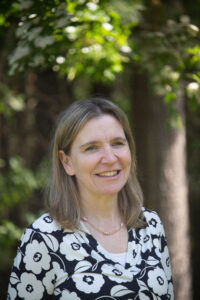 The Literacy Project Hires Colleen Kusinski.
The Board of Directors of The Literacy Project welcomes Colleen Kusinski as their next Executive Director. In Colleen, they have found a professional with a passion for empowering and deeply respecting adult learners, with an impressive education background, and who is deeply familiar with Western MA communities and peer nonprofits, and the opportunities and challenges of our cities and rural towns. For the past 15 years, Colleen has held leadership roles with the Community Foundation of Western MA as Director of Education Impact and Partnerships and a 15-year work history with Greenfield Community College, her last role being Director of Admissions.
Colleen has the skills and background that make her a great fit for The Literacy Project – innovation, proficiency with data analysis, trusted partnership development, and strong, complex administrative management. Her work has included direct responsibility for adult learners and working within HiSet regulations. She begins on June 21, 2023.
Libby Kyles joins Tzedek as its Executive Director.
With over 20 years of education, nonprofit, and advocacy experience, Libby's dedication to community and passion for service embody Tzedek's mission, vision, and values. Since first joining Tzedek in 2021 as the architect and Director of our Community-Led Grantmaking program, Libby's unwavering devotion to authentic relationship building has proven to be the heartbeat of our organization. "I am excited by Libby's deep commitment to our communities, the relationships she has worked to nurture, and her visionary thinking," said Tamiko Ambrose Murray, chair of Tzedek's Board of Directors. "I feel confident in her leadership and that she will steward Tzedek's vision forward." Libby's service leadership journey is as inspiring as her vision for Tzedek. With a deep love for youth, Libby spent two decades in North Carolina classrooms, obtained her National Board Certification, and completed her Master's Degree in Educational Leadership from East Tennessee State University. But her passion didn't stop there. In 2014, Libby co-founded Youth Transformed for Life (YTL) Training Programs and served as Executive Director until June 2019. Under her steadfast leadership, YTL developed various summer, after-school, and outreach programs to support community in overcoming widespread disparities disproportionately harming people of color.
Global Detroit Taps Dr. Alaina Jackson as First Managing Director.
If there ever was a candidate for Global Detroit's first managing director position who seemingly lived her life in preparation for the position it is Dr. Alaina Jackson. Her biography suggests a near perfect fit for the position to lead Global Detroit's Southeast Michigan programming and operations. Dr. Jackson was born and raised in Detroit and is a proud graduate of Cass Technical High School. After high school, Dr. Jackson left the region to pursue her education at some of the nation's top universities in Chicago (Northwestern University, BS in Communications) and Los Angeles (University of Southern California, MA in Planning, PhD in Policy, Planning and Development).
In between her undergraduate and graduate studies, Dr. Jackson lived and worked in eight different countries during nearly a decade of private sector experience at some of the world's pre-eminent multinational companies, including a four-year stint in Mexico, as well as time in Brazil, Costa Rica, Germany and Spain.
Dr. Jacksons knows firsthand what it is like to be an immigrant. She recounts her experiences, "Being in a new place with new language and a new culture and wanting to fit in and understand, but also wanting to not lose myself. Wanting to create a new community as quickly as possible and learning the rules. You often learn by doing and, thus, can make a lot of mistakes," she recounts.
The creation of a managing director position synchronizes with Global Detroit's growth and expansion anchored by a $5 million State of Michigan appropriation to Global Detroit for statewide global talent attraction and retention programs, as well as the organization's stated desire to launch a new national center of immigrant economic development to bolster and proliferate the innovative work that Global Detroit and several of its peers have been doing over the past decade. Global Detroit projects to double its revenues and staff to more than 25 full-time equivalents in 2023 under Dr. Jackson's leadership.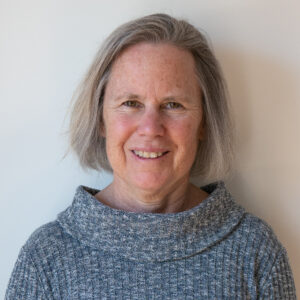 Cynthia Krum Joins Cambridge Insight Mediation Center as Executive Director.
Cindy is a long-time student of the Dharma in the Theravada tradition, with more than 30 years of practice history in New England and in Hawaii. She comes to CIMC from the Cape Elizabeth Land Trust in Maine, where she has served as the Executive Director for the past seven years leading their land conservation, property stewardship, and education program efforts. Prior to that, she served as the Executive Director for the Gulf of Maine Association for 15 years, coordinating projects on climate resiliency and adaptation, coastal and marine research, and environmental health indicators.
Cindy's commitment to equity and inclusion, a loving and compassionate approach to making the Dharma accessible, and strong management, organizational, and fundraising skills make her a great fit for CIMC. Fostering community engagement has been a focus of her work at the Cape Elizabeth Land Trust and her history of facilitating healing work in the ecopsychology and substance abuse prevention fields also offers much to our community.
The Watertown Community Foundation Welcomes a New Executive.
Athelia "Tia" Tilson is a seasoned, non-profit leader, community activist, and fundraiser with over 20 years' experience identifying and developing partnerships to strengthen non-profits. She has managed significant development efforts for major health, scientific, educational, and human service organizations, including Brigham and Women's Hospital and The Harvard T.H. Chan School's Ariadne Labs, Pathfinder International, MIT, The Home for Little Wanderers, and the Institute for Clinical and Economic Review.  
Tia has long-focused on building strong, healthy, equitable communities through her deep work in the city's community organizations. She is a steering committee member and facilitator for Watertown Community Conversations, a local non-profit that facilitates public dialogue to support community-engaged decision-making. She is also a steering committee member and facilitator for Watertown Forward, a non-partisan civic action group that educates and engages the community in local government. Additionally, Tia serves as board treasurer for March for Moms, a national maternal health advocacy organization. Tia and her spouse Maria have called Watertown home for over 30 years.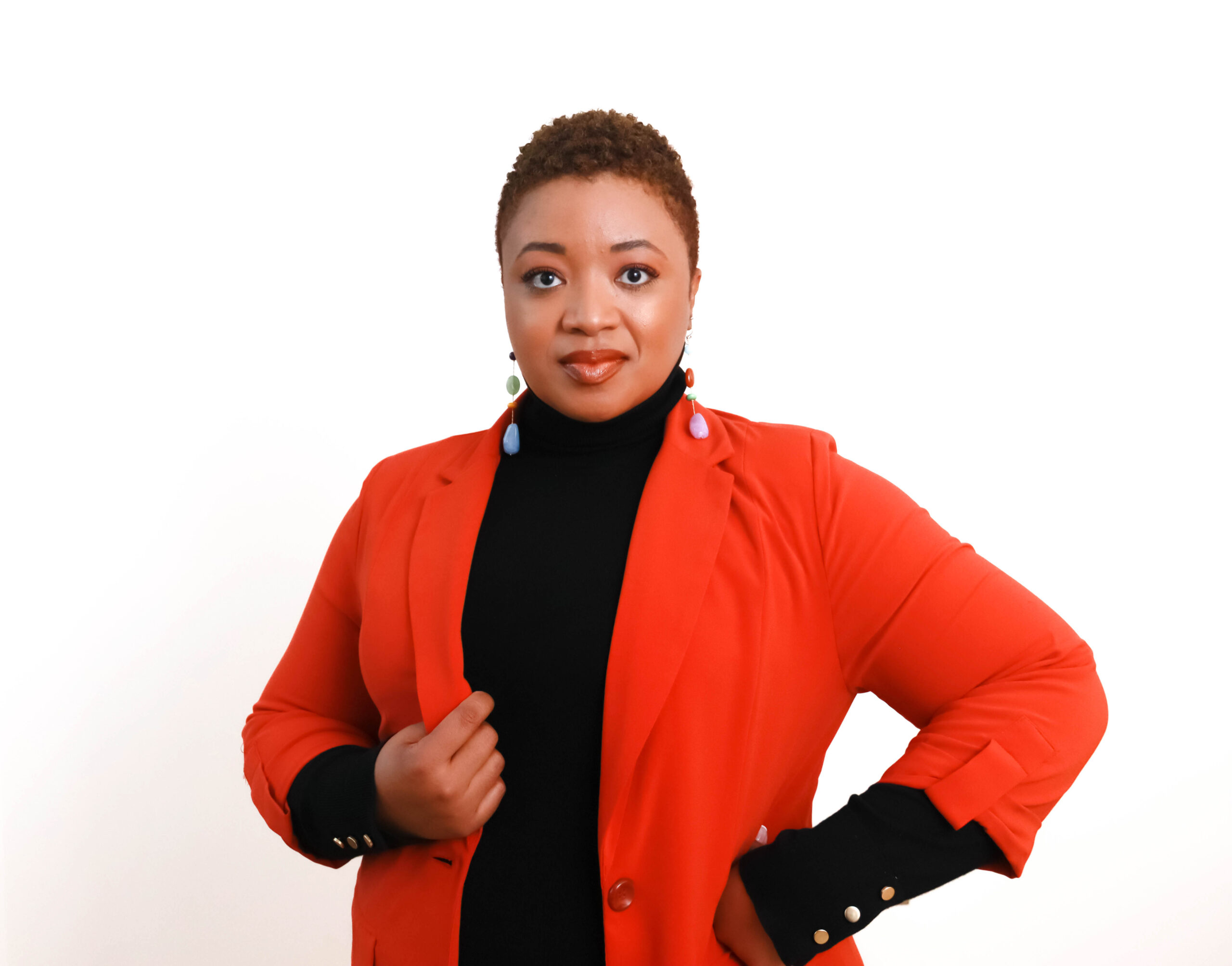 NAMI Massachusetts is proud to announce Dr. Myisha R. Rodrigues as Executive Director.  
With nearly 20 years of experience in the mental health, education, and non-profit sectors, Dr. Rodrigues is committed to facilitating the well-being and development of individuals, organizations, and systems through transformative coaching,
strategic initiatives, and continuous improvement. Her praxis is guided by advocacy for social justice, critically conscious philosophy, and healing centered engagement. As a licensed mental health clinician and certified trauma professional, she has facilitated the professional development of her peers locally, nationally, and internationally.
Prior to joining NAMI Mass, Dr. Rodrigues was Director of Organizational Improvement at the Boston Public Schools where she was responsible for building organizational culture, strengthening systems and employee well-being, and building leadership capacity. Previously, Dr. Rodrigues was the Co-Founder, Regional Managing Director, and Director of Clinical Counseling at KIPP Forward in the Boston Metro and North Shore areas. Dr. Rodrigues earned a PhD in Counseling & Psychology with a concentration in Transformative Leadership, Education, and Applied Research from Lesley University. She earned a B.A. from Emory University in Dance and Movement Studies and an M.A. in Mental Health Counseling from Boston College. Her love of the arts has shaped her narrative as a practitioner, leader, and scholar.
VietAID hires local resident, George Huynh, as its next Executive Director. 
The Board of Directors of VietAID in Dorchester proudly announces the appointment of George Huynh as its next Executive Director, to begin December 1, 2022. George was Mayor Wu's Liaison to Dorchester in the Office of Neighborhood Services where he focused on supporting residents related to issues big and small, from zoning and transportation planning to the provision of housing and food resources.
Born and raised in Fields Corner to two Vietnamese refugees, George has witnessed the vast changes in demographics and investment in Boston over the last two-plus decades. George served for 13 years as a senior advisor and youth mentor at Dorchester Youth Collaborative where he formed a coalition with his peers and elected officials to fund teen jobs and violence prevention programs. He was formerly a BPS teacher and a legal advocate for low-income clients. George is fluent in Vietnamese and Spanish and earned a BA in Political Science from Yale University.
Aspire Living and Learning appoints Lisa Mierek in Connecticut.
Lisa Mierek has joined Aspire Living and Learning as the Senior Director of Program Operations for Connecticut. Lisa brings many years of experience in intellectual disability services as well as health care administration. She most recently held the Executive Director position with Atria Senior Living, and was previously the Chief Program Officer for Marrakech, Inc., providing operational oversight of services for individuals with intellectual disabilities as well as to other programs including ABI, DMHAS, YAS and DCF.
Lisa's passion for working with individuals with intellectual disabilities began with a decision just out of high school to take a summer position working in an Intermediate Care Facility in New York State, where she grew up.  With that experience, she changed her career path from Criminal Justice to Health Care Administration.  Throughout her career Lisa has focused on providing quality of personalized services as well as an emphasis on staff development.
A graduate of the State University of New York Institute of Technology, Lisa received her Bachelor of Professional Studies in Health Care Administration.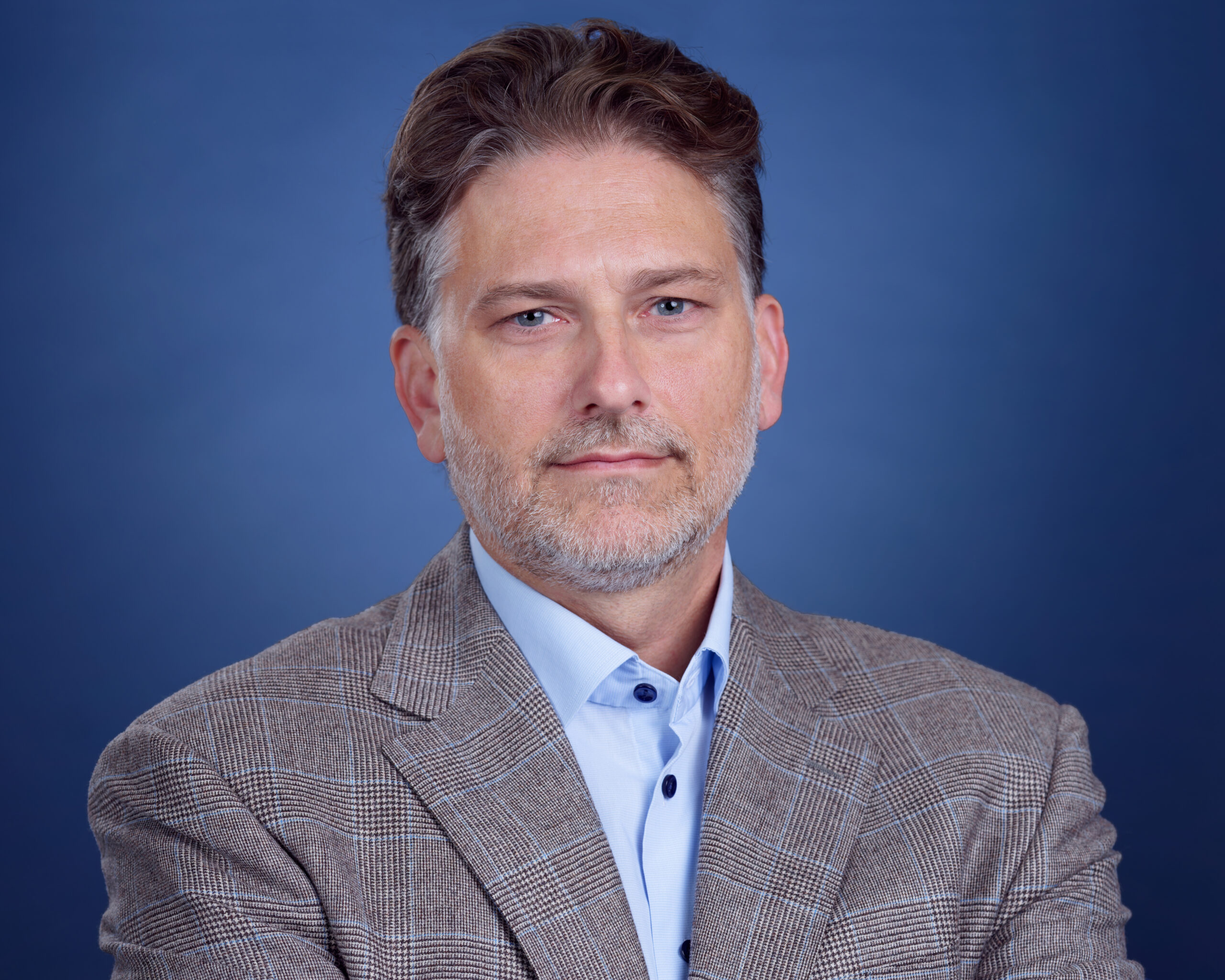 Kord Jablonski has been named President and Executive Director of Boston Building Resources, taking over for Matthew St. Onge, who will be retiring in the coming months after nearly 30 years of leadership. Kord begins his tenure on November 28. Kord first became a member of BBR in 2005 when purchasing supplies needed to restore his home's historic windows. He worked most recently as Business Director for the deCordova Sculpture Park and Museum, where he provided leadership for overall museum operations, including all aspects of the visitor experience. This included educational and public programming, a café and store, and facility maintenance and improvements on a 30-acre campus. His background also includes financial management, finding markets for surplus materials, and fundraising.
Kord will serve as President of BBR's consumer cooperative, which sells new building materials such as cabinetry, windows, and doors, as well as Executive Director of the nonprofit reuse center, which takes in donations of high-quality reusable building materials and sells them at a fraction of their fair market value, mainly to lower-income community residents. BBR's co-op and reuse center provide more than 1,500 members with not only materials, but also knowledge and resources for maintaining, repairing, and improving one's home.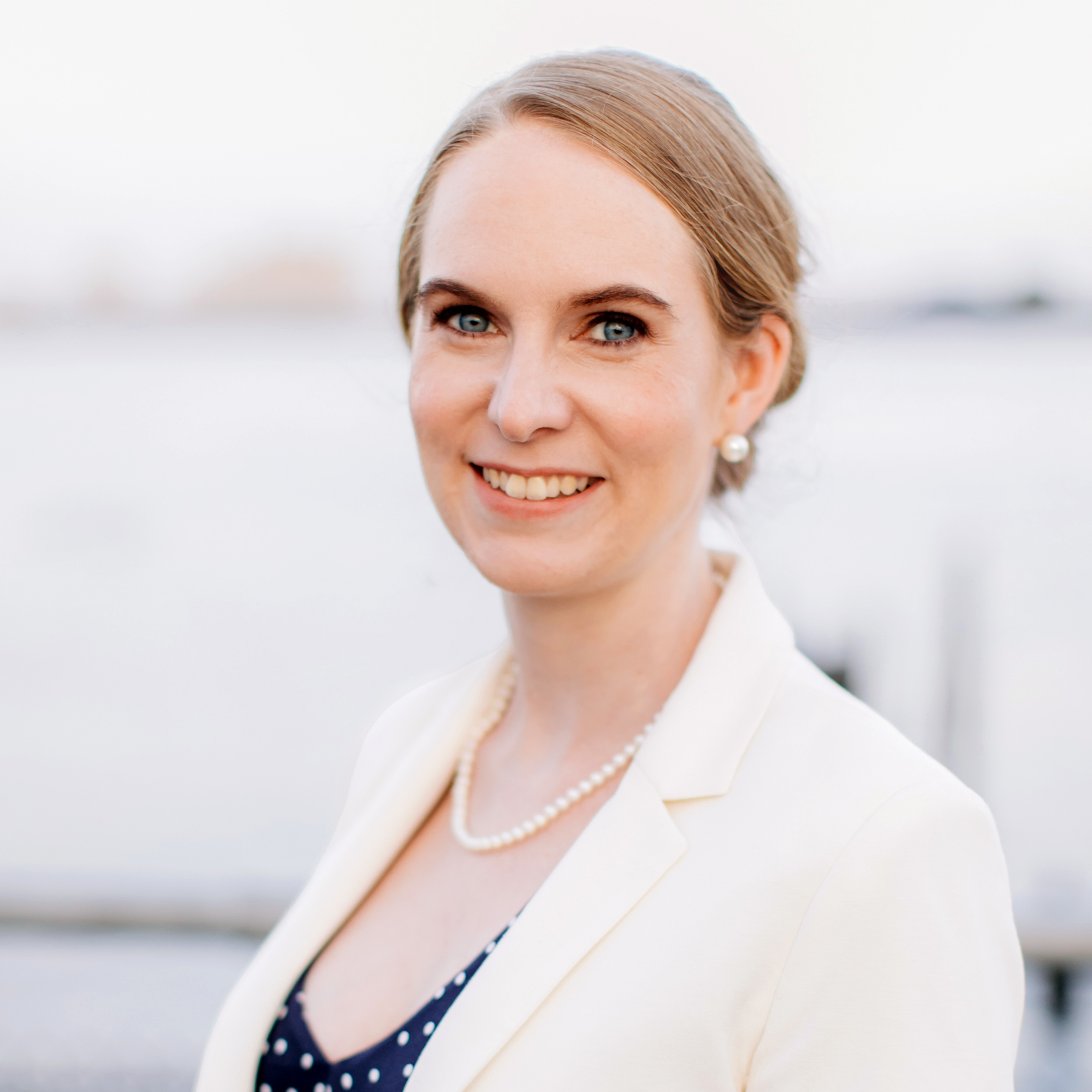 Connecticut River Museum hires Elizabeth Kaeser as Executive Director.
Elizabeth Kaeser is the Executive Director designee of the Connecticut River Museum in Essex, CT. She currently serves as the Director of Institutional Giving at Eastern State Penitentiary Historic Site, a National Historic Landmark in Philadelphia, PA, where visitors make connections between past and present and encounter questions about equity, justice, and the law. At Eastern State, she oversees a portfolio including membership, government affairs, institutional giving, annual appeals and development operations.
Elizabeth has nearly 20 years of experience at over a dozen museums and nonprofits, working in almost every functional area, including development, operations, strategic planning, historic interpretation, and education. She has a particular passion for museums that help visitors connect the past to the present through storytelling and dialogue. At the Lower East Side Tenement Museum, which uses stories to spark discussion of the vital role immigrants and migrants play in shaping America's identity, she was a senior educator and one of the longest-tenured museum interpreters. Other cultural institutions where Elizabeth has worked include the Philadelphia Museum of Art, the Hudson River Museum, and the Merchant's House Museum. She holds a Bachelor's degree in history from Vassar College and a Master's degree in museum studies from New York University. 
Gary Beatty to lead Boys and Girls Club in Watertown.
Watertown Boys & Girls Club in Watertown, MA appoints Gary Beatty as Executive Director, commencing in November 2022. With over 20 years' combined experience as a youth program director, administrator, coach, facility manager, and executive leader, he has spent much of his career working in service to young people from a multitude of cultural and socio-economic backgrounds. Local to Watertown, Gary previously served as executive director of LCB Senior Living LLC, was the general manager of a large indoor sports facility, directed Newton Girls Soccer, and with Mass Premier Soccer, served as the program director and professional soccer coach.
Partners for Youth with Disabilities names Teresita Ramos as its next Executive Director effective 10/3/22.
Tere comes to PYD with deep and wide experience at the intersection of disability rights, ADA, education, and the law, most recently from her own legal practice. At her firm, she focused her work on representing children with disabilities in education and civil rights. She is an expert on language access rights, especially regarding limited English proficient students with disabilities. Her life's mission is to seek access to equal opportunities for families in underrepresented communities and those with limited English—people who are often underserved by established systems.
Prior to launching her own independent law practice, Tere worked as a Language Access Attorney at the Massachusetts Law Reform Institute (MLRI) and was awarded the nationally competitive Equal Justice Works Fellowship at the Disability Law Center in Boston. In addition to her career in disability law, Tere held roles at several institutions of higher education including Brown University, Wellesley College, George Washington University Law School, and Georgetown University's McDonough School of Business.
Tere earned her J.D. from Boston College Law School where she received the Dean's Award for Diversity and the Excellence in Pro Bono Service Award. She earned a Master of Science in Foreign Service from Georgetown University School of Foreign Service, and a B.A. cum laude in Romance Languages from Wellesley College.
Dr. Lamont Gordon has been named the next Executive Director of College Visions, effective August 15, 2022.
Dr. Gordon comes to College Visions after serving as Executive Director of Leadership Enterprise for a Diverse America (LEDA), a national nonprofit dedicated to diversifying our country's leadership pipeline by identifying, recruiting, and supporting high-potential, low-income students applying to and attending top-tier colleges and universities. Prior to his work at LEDA, Gordon was Vice President, Programs at the Jackie Robinson Foundation, an organization that administers one of the nation's premier scholarship and leadership development programs for talented college students. Dr. Gordon also served in senior leadership roles at the Posse Foundation, a top college access and leadership development program in the United States, directing the Posse Boston site and then joining the national leadership team at Posse headquarters in New York City.
Dr. Gordon has deep personal and professional roots in Providence where he attended Brown University as an undergraduate student and also served as the University's first Director of Education Outreach. He began his career at the Community Preparatory School for low-income students of color in South Providence where he was hired as the school's first Director of Admission, Financial Aid, and Placement.  He holds a bachelor's degree in urban studies from Brown University and earned master's and doctoral degrees from the Harvard Graduate School of Education.
Boston's Former Mayor Kim Janey Joins EMPath as its CEO.
Kim Janey, who made history in 2021 as the first woman and first person of color to serve as mayor of Boston, starts June 1, 2022 as president and CEO of EMPath, which aims to help people in poverty move up the economic ladder. EMPath's "Mobility Mentoring" model has helped low-income families multiply their incomes, earn advanced degrees and good jobs, and save money. Kim said she is eager to take the helm of an organization whose mission aligns with her work as a community organizer and elected official.
"Stepping into a leadership role at an organization that transformed my life early on is truly a full-circle moment and makes this transition even more exciting," Janey said in a statement. "I'm proud to continue the work I've done for much of my career — building and strengthening communities and advocating for children and families. I look forward to working alongside my new colleagues to expand on the impact the organization has already had in the Boston area and across the country."
Janey was elected to the Boston City Council in 2017 and later served as council president, becoming acting mayor last year when former mayor Martin J. Walsh joined the Biden administration. As the city's executive, Janey dealt with the COVID-19 pandemic, wrestled with the opioid crisis in the area known as Mass. and Cass, and was the one to fire Boston police commissioner Dennis White after decades-old domestic violence allegations against him resurfaced. After leaving the mayor's office last year, Janey also entered the world of academia, serving as a fellow at both Salem State University and Harvard University.
Khalil Graham joins Kairos Academies as its CEO.
After an extensive nationwide search, the Board of Kairos Academies has hired Dr. Khalil Graham as its CEO beginning July 1, 2022. Dr. Graham's experience in charter education and nonprofits spans over 15 years and includes a strong record of strategic direction, leadership development, stakeholder engagement, and team productivity. 
Khalil currently serves as the Executive Director of Liberty STEAM Charter School in Sumter, South Carolina. He has previously served as the Managing Director of the Aspiring Leaders Program in Dallas, Texas; as the Principal of Friendship Public Charter School in Washington, D.C.; as Principal of IDEA Public School in San Antonio, Texas; and in several other educational roles.
The Board Search Committee and select school leadership, staff, students, and parents met Khalil during the interview process. Their feedback affirmed that Khalil's charter education expertise, visionary leadership style, and careful attention to cultural and organizational climates were the right fit for the Kairos community.
Monica Zeno-Martin joins Parenting Journey as its Executive Director.
The Board of Directors of Parenting Journey announces the appointment of Monica Zeno- Martin as Executive Director, beginning June 2022. Shaping strategy, operations, and programming in organizations focused on marginalized populations have been at the core of her career. She comes to the position in the Somerville, MA office as an executive who has engaged in grantmaking, network management, fundraising, and nonprofit leader coaching across the US, in East Africa, South Africa, the UK, and Mexico. Monica's leadership roles have been with STRIVE Boston, YouthBuild USA, JVS Boston, the Urban League of Eastern Massachusetts, and the Institute for Nonprofit Practice.
"Parenting Journey's commitment to families, particularly those most marginalized, is so needed in the US and globally", says Monica. "My most impactful moments as a leader have been working in collaboration with community residents, NGOs, corporations, philanthropic partners, and civic leaders to develop opportunities for those most in need. This has afforded me insight into successful practices at the intersection of social justice, self-sufficiency, and equity."
MassCUE Welcomes Savvy Demers as their New Executive Director.
The Board of Directors of MassCUE is thrilled have Savvy Demers join them as Executive Director on July 15, 2022. She comes to them as an educator –a physics teacher at Madison Park Technical Vocational High School – and was an active user of MassCUE learning opportunities and networking. She has spearheaded access to EdTEch tools and learning for her students for the past decade. MassCUE, an affiliate of the International Society of Technology Education, is the Commonwealth's leading organization for educators with a passion for digital teaching and learning.
A native of Maine, Savvy has taught in several Massachusetts high schools for the past decade, engaging in EdTech approaches widely. She has aligned curricula to state standards through the use of Google Suite for use by teachers, implemented PhET simulations for 8th graders for the first time, and at the museum of science used these skills to align their programing to the standards in Massachusetts as well as with EdTech tools they could utilize. In a north-shore high school she created and implemented a community-centered, project-based physics curriculum for ivy-league bound physics students while utilizing CAD software – and then began teaching weekly professional development sessions for staff on the newest EdTech tools. She garnered laptops and a    full set of state-of-the-art 3D printers for a high school serving predominantly black and brown students.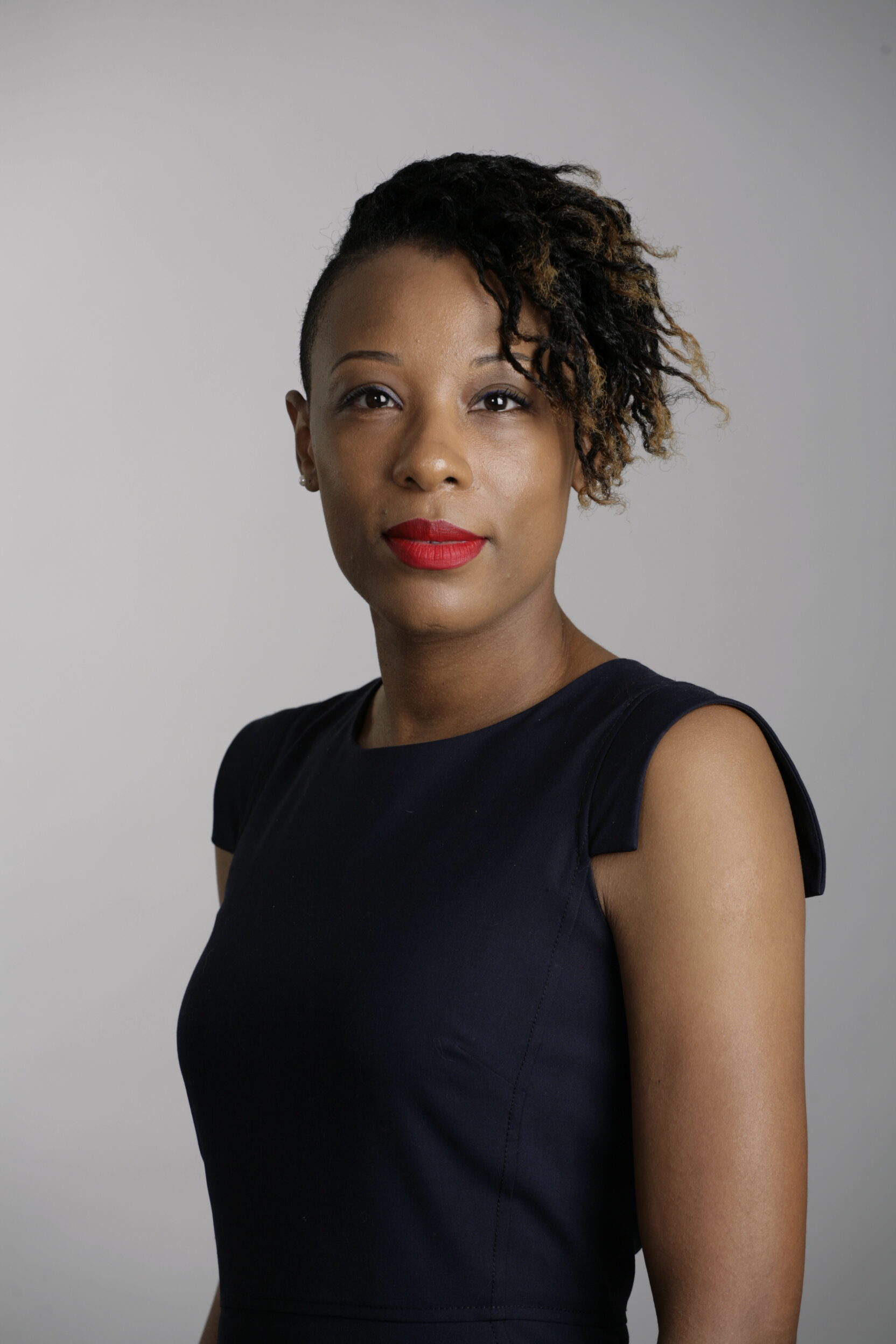 Kimberly Lyle to become Dorchester Bay EDC's next CEO.
Dorchester Bay Economic Development Corporation has selected Kimberly Lyle as its new Chief Executive Officer, effective July 1, 2022. "The Board of Directors is thrilled that Kim will be our new CEO," said Phillip Hillman, a DBEDC Board member who chaired the CEO Search Committee. Kim has done outstanding work since she joined Dorchester Bay in 2016, leading our strategic planning efforts and reshaping our approach to development. Her passion for the work, her vision for the organization and her commitment to equity made a deep impression on the Search Committee and the Board."
Lyle will be assuming leadership of an organization with a robust pipeline of real estate projects, including the iconic Pierce Building in Uphams Corner, 9 Leyland Street, a senior housing project being developed in partnership with Hebrew Senior Life, and Columbia Crossing, the former Citizens Bank Building at 572 Columbia Road. Dorchester Bay also recently completed Indigo Block, an 80-unit, mixed income housing development that includes 20,000 square feet of commercial space
"The past six years at Dorchester Bay have been enjoyable, challenging and incredibly informative for me," said Lyle. "We've accomplished a great deal, but there is so much more to do. We have a great team and a solid foundation upon which to build. I'm excited to hit the ground running."
MARCH Inc. hires Nathan Briggs as Executive Director.
The Board of Directors of MARCH, Inc. of Manchester in CT has appointed Nathan Briggs as their next Executive Director, beginning May 16, 2022. He stepped into the position from the role of Director of Programs, so impressed they were with his executive leadership skills, commitment to MARCH and the residents served, and his considerable understanding of intellectual and developmental disabilities. For almost two decades, Nathan has worked in important roles in human services in New York. He has served as a residential director and coordinator in two locations, supporting individuals with intellectual and development disabilities and as a coordinator of adult day services at a center for autism.  He is a fan of data-driven, evidence-based, outcome-oriented programming at all levels. Nathan is finishing up his Executive Master's of Business Administration from Weatherhead School of Management, Case Western Reserve University in Cleveland, OH. He also holds a Master's of Public Administration with a Health Care Concentration from Marist College, Poughkeepsie, NY and served in the NYS Air National Guard during his undergraduate studies.
Friendly House Introduces Trish Appert as its Executive Director.
Beginning in April 2022, Friendly House welcomed Trish Appert as its new Executive Director. Trish has served as Executive Director for the past 12 years at Bethany Hill Place in Framingham, MA. Bethany Hill Place is a model of affordable housing offering resources and educational opportunities to individuals and families who have experienced homelessness and poverty. There, Trish is credited with careful financial stewardship and extending Bethany Hill Place's reputation and fundraising efforts, creating long-term stability and cultivating a high-performing Board. Trish was active in the MetroWest networks of service providers, businesses, and fellow executives, and looks forward to doing the same in Worcester. Her prior work also includes development administration for Facing History and Ourselves, directing operations and housing programs for a south shore Community Action Agency, and housing work for BayCove Human Services and the Massachusetts Department of Mental Health. Trish takes the reins from Gordon Hargrove, a beloved force in Worcester who has lead Friendly House for 60 years. She will work with him as he continues to be an ambassador for Friendly House.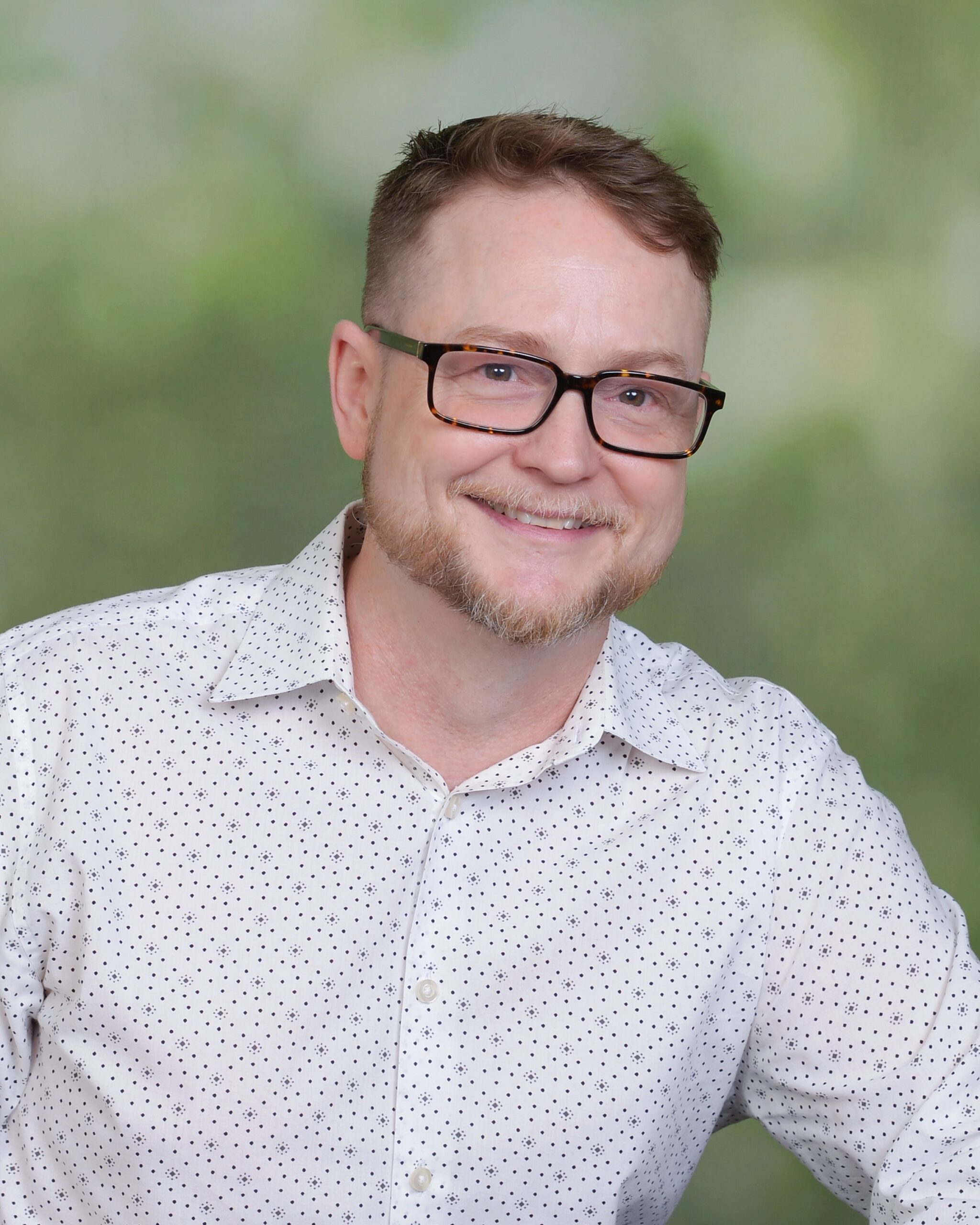 Scott Pralinsky takes the helm of Grow Associates, Inc.
Scott Pralinsky has been selected as the Executive Director, a role he will assume on April 25, 2022 upon a move from Arizona. He recently served as the Executive Director at Echoing Hope Ranch that provides residential, day, respite, habilitation and employment services to individuals with intellectual and developmental disabilities, provided by 152 staff. He took the organization from zero in the bank to doubling their revenues to $3M, expanded programming, added additional revenue streams, and reduced the staff turnover rate from 78.4% down to 12%.  A graduate of UMass Amherst and the University of Santa Monica, Scott also participated in the National Leadership Institute on Developmental Disabilities through the University of Delaware, and received a Certificate in Nonprofit Leadership & Management from the University of Arizona, Eller College of Management.
Scott has a lifetime of experience working with those unable to advocate for themselves. He began his career in Boston as a streetworker, developed a mentoring program at Rikers Island for young inmates, and worked as a Chaplain in a prison hospital in Massachusetts.  After 13 years in the Air Force he found himself in Costa Rica where he founded a nonprofit called Tropical Adventures / Casa Milagro Foundation to support people, wildlife and the environment countrywide. This holistic approach included working with underage homeless sex trafficking victims.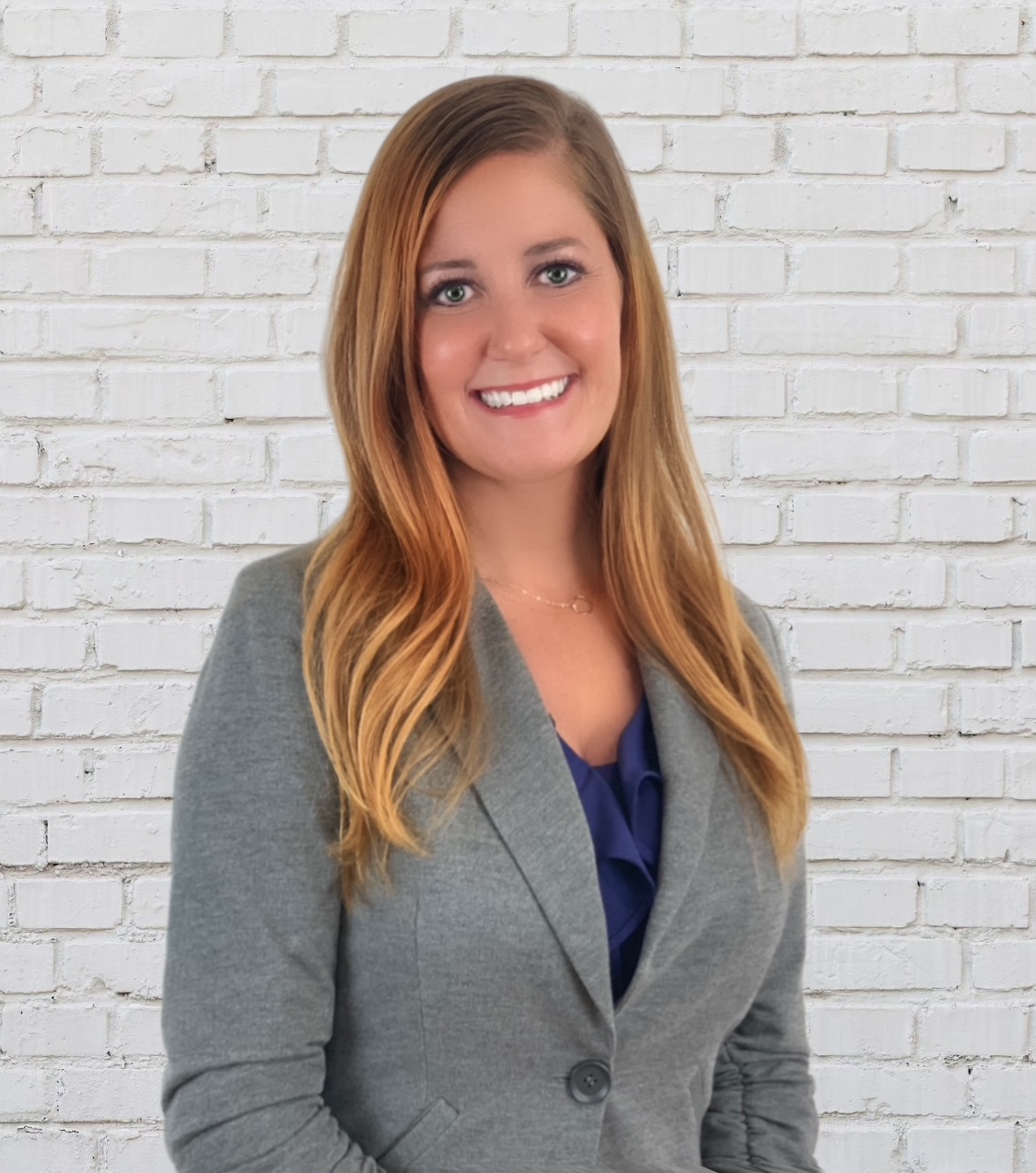 The CASA Project Worcester County hires Julie Bowditch.
On March 14, 2022, Julie Bowditch will take the helm of The CASA Project having served on its board of directors for the past three years and chairing their signature annual events. Julie is a talented and energetic fundraiser, most recently at UMass Chan Medical School, where she has worked since 2012. She supported the mission to advance research and clinical trials by managing hundreds of constituents, leading the UMass Cancer Walk, and taking the annual UMass Winter Ball to new fundraising heights. Prior to joining UMass, Julie held positions as a supervisor in a youth residential treatment program and in the special education sector of the public school system.
Julie is a pillar of the community, volunteering with local nonprofit organizations and serving on a number of boards, including The CASA Project, Women in Development of Central MA, Habitat for Humanity MetroWest/Greater Worcester, the Young Professional Women's Association of Worcester, the Central Mass Conference for Women, the Worcester Tercentennial Celebration. Julie's community impact gained the attention of the Worcester Business Journal when, in 2019, she was named one of their "40 Under Forty."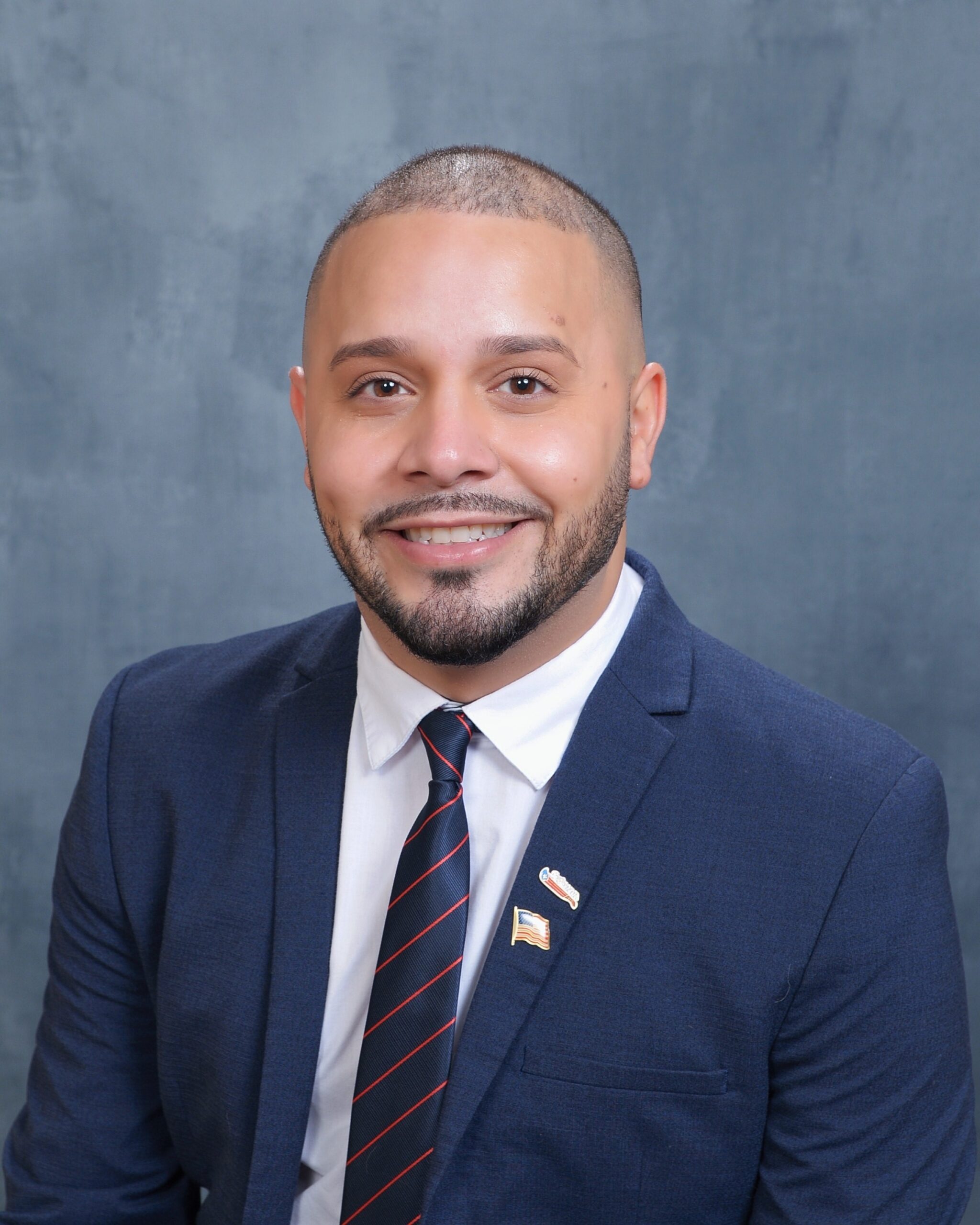 Frank M. Martínez López to Lead Enlace de Familias.
The Board of Directors of Enlace de Familias is thrilled to announce the appointment of Frank M. Martínez López as its next Executive Director, who started on November 1, 2021. He worked at Enlace previously as a FEMA Specialist and volunteer and comes to Enlace with hands-on experience in job development. A Talent Acquisitionist Coordinator for MassHire Holyoke Career Center for the past three years, his role focused on lower income populations where he oversaw the moving of talented individuals to more prominent jobs and positions and connected them with community resources, health care, and improved living situations. He honed his managerial and financial skills as a hotel and restaurant manager in Puerto Rico.
Frank attended the Inter American University of Puerto Rico-Guayama and is finishing his nursing degree. Enlace welcomes Frank's enthusiasm, love of Holyoke, connection to the Puerto Rican community and experience, and commitment to its mission. 
Paula Young joins Plummer as Director of Growth and Innovation.
Plummer Youth Promise is thrilled to announce the hiring of Paula R. Young as its first Director of Growth and Innovation. In this exciting new senior leadership role, Paula will lead the strategy for Plummer's Permanency Practice Leadership Division, creating positive outcomes for youth beyond its direct care and helping transform the child welfare system through coaching, training, and consulting other agencies on permanency best practices.
Paula joins Plummer after serving as the Director of Strategy and Implementation for the Lutheran Services of America. Prior to that appointment, Paula was an Associate Director of Kaboom! and a Senior Associate at the Annie E. Casey Foundation. Paula, who holds a Masters of Urban Planning from the University of Michigan and a Bachelor of Arts in Social Work from the University of Pittsburgh will joined Plummer in January 2022.
Alexis Breiteneicher joins Valley Community Development Corporation as Executive Director effective December 27, 2021.
Alexis comes to Valley after almost eight years at Community Involved in Sustaining Agriculture (CISA), where she served as Director of Development. Before that, Alexis was the Development Manager for the Trustees of Reservations and worked for the Melville Charitable Trust in Boston. Alexis also has considerable experience working with non-profit organizations that support low-income communities, with an emphasis on finding solutions to homelessness.
The board is thrilled that, in Alexis, it has an Executive Director with local roots and experience and a proven track record in strengthening the economic well-being of our community. Valley's staff and board look forward to working with Alexis as Valley continues to build affordable housing, provide assistance to small businesses, and help people attain and retain home ownership.
In accepting the position, Alexis stated: "I am excited to take this next step in my career with an organization so aligned with my beliefs and passions. Valley plays such an important role in expanding opportunity for valley residents. I look forward to working with an excellent staff and board towards an ever more equitable, viable and vibrant local economic ecosystem.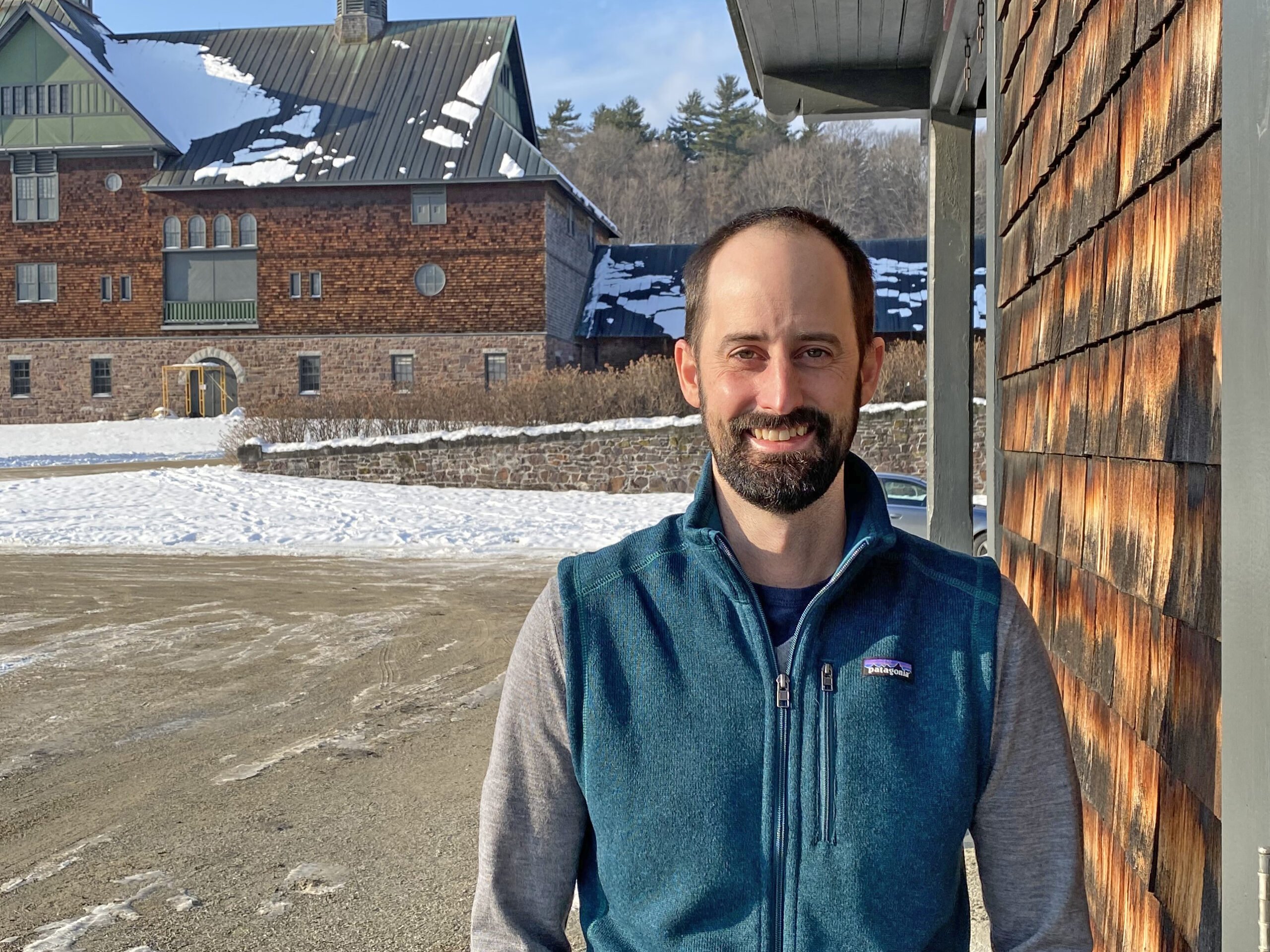 Eric Boehm joins Shelburne Farms as its CFO effective December 13, 2021.
Prior to joining Shelburne Farms, Eric served as the Director of Finance and then as the Chief Strategy and Operations Officer for the United Way of Northwest Vermont.  As a member of a three-person leadership team at United Way, Eric was charged with defining organizational priorities and implementing policy changes. In addition, Eric managed the accounting, finance, human resource, and operations functions as well as the United Way's sponsored programs. Prior to joining the United Way, Eric held positions at Seventh Generation as a Senior Budget and Planning Analyst and at the Aspen Institute as a Senior Manager for Programs and Financial Analysis.
Upon accepting the CFO position, Eric said "I am excited to have the opportunity to join everyone at the Farm in working to advance the organization's important education for sustainability mission. The Farm is also a place that means a lot to me and my family and I look forward to playing a role in supporting its ongoing stewardship as a farm-based learning center."  Shelburne's President, Alec Webb remarked that "Eric will be a great addition to the Farm's senior leadership team. He brings an unusual combination of experience in nonprofit organizations and socially minded business, along with a passion for the Farm's work. We look forward to welcoming Eric to the Shelburne Farms community."
Eric, who lives with his wife and two children in Burlington, has a Bachelor of Science degree with a concentration in accounting from the University of Colorado.  He currently volunteers as the President of the Board of Directors of the Onion River Co-op.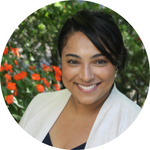 On The Rise announces Delphene Mooney as its next Executive Director.
On The Rise, a Cambridge-based nonprofit that works with women and trans/nonbinary individuals to move through homelessness and beyond, announces Delphene Mooney as its next Executive Director, starting January, 17, 2022. With more than 12 years in the philanthropy and nonprofit sector, her areas of expertise span multiple fields, including healthcare, human services and higher education. She comes to On The Rise having most recently served as Director of Development at Albany Med Foundation, where she cultivated major gifts from a portfolio of alumni and grateful patients. She also supported the Foundation's re-organization and strategic planning in 2020-2021, bringing an equity lens to these efforts.
Delphene has a unique relationship to On The Rise, having served the organization in various capacities for more than eight years. Prior to becoming its Executive Director, Delphene served On The Rise as its Director of Development and Communications for four years, and most recently as a member of the board of directors. In her previous tenure with the organization, Delphene significantly grew philanthropic partnerships that expanded the organization and
capacity for Keep The Keys, a housing stabilization and retention program. She also helped to initiate and enhance On The Rise's internal racial equity practice, beginning in 2017. As a staff and board member, Delphene has also played a robust role in On The Rise's strategic planning initiatives.
Delphene earned her Bachelor of Arts in Psychology from Boston University and a Master of Public Administration from Suffolk University in Boston. She is passionate about health equity and is pursuing studies in Bioethics at Albany Medical College. She has served as an organizer and fundraiser for numerous political campaigns to protect civil rights and reduce poverty both in
California and Massachusetts.
Brian Lowe joins VCRD as its Executive Director.
Brian Lowe has been selected Executive Director, a role he will assume on September 21, 2021. Since 2013, Brian has held diverse roles with the City of Burlington. Most recently, he served as the City's COVID-19 Response Leader, where he led the city's pandemic response, overseeing multiple cross-departmental teams and partnering with community leaders to address emerging challenges. Brian also served as the city's Chief Innovation Officer, responsible for identifying new approaches to city processes and starting new programs like Burlington's Early Learning Initiative, which has helped expand local childcare options. Previously, he was Chief of Staff to Mayor Miro Weinberger. Before starting with the city, Brian worked at the U.S. Department of the Treasury and with different organizations in Syria and Afghanistan. He also served for eight years in the U.S. Navy Reserve.
Then, he met his wife, a native Vermonter, and they moved to Vermont in 2013." I am so impressed with all that VCRD has done over the years to help Vermonters focus on the future," Brian said. "I'm grateful and excited to take on this work and continue to build on all that Paul Costello, the Board, the team at VCRD, and our community partners have accomplished. There are many opportunities to support communities, solve challenges collaboratively, and strengthen residents' sense of belonging. I am eager to get on with the job."
Brian holds an MPP in political and economic development from Harvard's Kennedy School of Government and a BA in Political Science and History from Williams College.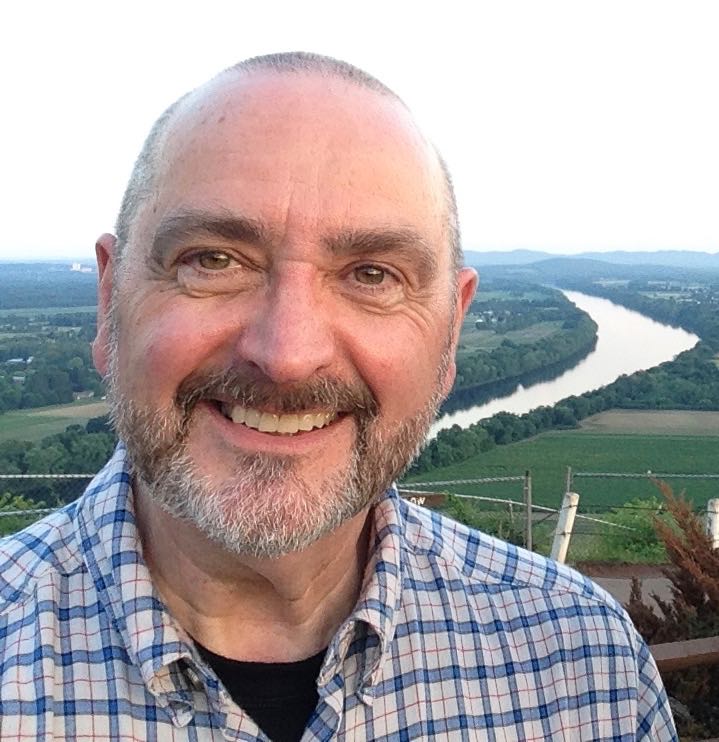 Otsego Land Trust is pleased to announce Gregory Farmer as its new Executive Director starting November 15, 2021.
"Being a native upstate New Yorker with an innate love for our region, Greg's deep expertise and connections in the land trust and preservation communities across the northeast will be a great asset to all OLT's donors, conservation easement holders, stakeholders and partners. OLT Staff and Board are excited to welcome Greg as our new leader," says Carla Hall, Chairperson for OLT's Search Committee.
Gregory Farmer was born and raised along the Erie Canal corridor. An early interest in the landscape and history of the region led him to the completion of a degree in American Studies (Interdisciplinary) from SUNY Brockport and a master's degree in History Museum Studies from the Cooperstown Graduate Program at SUNY Oneonta. His initial focus on American material culture evolved into an emphasis on community development, affordable housing, and historic preservation in Western Massachusetts, eventually expanding into Connecticut, New Hampshire, and Maine. He previously worked for the Pioneer Valley Planning Commission and the Connecticut Trust for Historic Preservation in addition to managing community-based projects as an independent consultant.
"I am delighted to be returning to central New York and to have the opportunity to work with the talented staff, board, and partners of the Otsego Land Trust," Farmer enthused. The organization's strong track record and history of successful collaboration with landowners and with other nonprofits attracted him to the position. "The generational challenge for everyone who appreciates the exceptional beauty of the Upper Susquehanna region is to address the effects of climate change on our natural ecosystems. The legacy of farmland, forests and waterways is at risk unless we act together."
Kara Murphy joins LEO as its CFO.
Our senior management team was devastated when our CFO accepted an offer she couldn't refuse and left for another position. John worked closely with our hiring team to encourage us to view our challenge as an opportunity. John helped us to tease out the skills and experience we needed for the future of our organization while reminding us to be patient and optimistic during our search.
John identified Kara Murphy, a CPA with an MBA who previously had served as the Assistant Comptroller of Endicott College and as a senior leader at Wellspring House, an organization with a similar mission to LEO's. Kara's skills, experience energy, passion and fresh ideas are a perfect match for our organization's needs. We are grateful for John's patient persistence which kept us on task and didn't allow us to get discouraged during our search. Kara is the perfect fit for LEO and for our senior management team.
Andrea Kalsow joins On The Rise's as its new Director of Development and Communications.
"I was drawn to On The Rise because of its strong organizational values of relationships, self-determination, and safety in community and its unwavering commitment to building pathways to well being for folx who have been historically and structurally oppressed on the basis of gender. I am so excited to join this endeavor and to learn from and work with the On The Rise community as we advance this vision together."
Andrea brings over 10 years of experience in community-focused nonprofit work to her role at On The Rise. She has fundraised in a variety of mission settings, notably, in the fields of mental health, literacy, and community media. Andrea also brings experience in the fields of marketing and communications, having led several successful organization-wide rebranding projects in her previous roles. When not at the office, Andrea volunteers in her home community of Framingham and participates in endurance sports. Outside of these pursuits, Andrea also enjoys practicing her baking skills, reading her favorite fantasy and non-fiction books, and spending time with her partner and two rescue cats.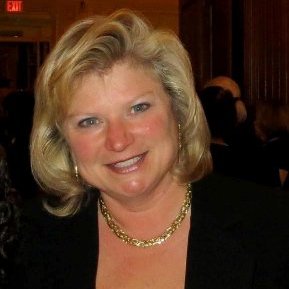 Kathy Flynn joins NTSAD as its CEO.
Tay-Sachs and Allied Diseases Association (NTSAD) gratefully hires Kathy Flynn to be their next CEO beginning in November, 2021. Founded in 1957, NTSAD was one of the first patient advocacy organizations in the USA and has played a pivotal role in reducing incidence of Tay-Sachs, Canavan, GM1, and Sandhoff diseases in at-risk populations. NTSAD leads the worldwide fight to treat and cure these rare diseases by driving research, building community for all affected families, and providing families with resources and expertise to help them navigate a rapidly evolving clinical landscape.
Kathy recently worked for the American Liver Foundation where her work included a focus on rare liver diseases. There she led 17 division leaders across the country in healthcare advocacy. She's known for her strong aptitude for building relationships with clinicians, patient advocates, and key stakeholders. "She has a proven track record as a leader and collaborator, and demonstrates the empathy needed to support families at NTSAD. We are thrilled to have her on board, "notes Stacie Kallish, Board President.
Shabnam Beth Nolan hired as Executive Director of King Street Center.
Shabnam's experience in nonprofit management and breadth of work on behalf of children and families, combined with her compelling vision for centering equity at King Street Center were important elements to the King Street Center's Board of Directors decision to hire her. "We are thrilled to have her energy, drive, and passion leading the organization into its next 50 years," states Stacie Fagan , Board Chair.  Shabnam Beth Nolan has been the communications director for ACLU of Vermont and helped to establish the organization's first communications department. Prior to this, Shabnam worked for child advocacy organizations in Vermont and Virginia, where she coordinated a successful statewide campaign to increase access to dental care for children and served as director of KIDS COUNT, a nationwide initiative that tracks child well-being. Her experience spans over a decade in nonprofit child policy advocacy and its intersection with equity. Shabnam has a BA in political science from James Madison University and a master's in public administration from the University of Vermont. She begins her employment mid-October, 2021.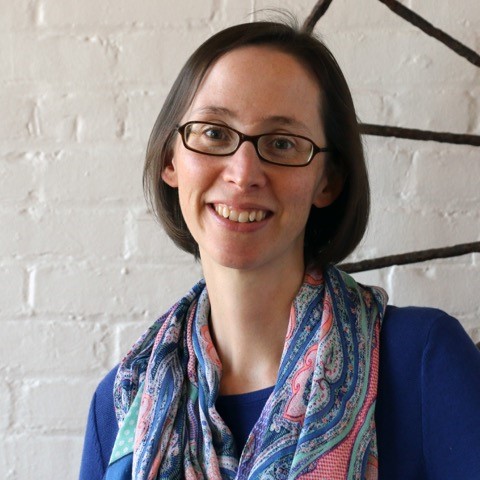 Rebecca Foster is named VEIC's CEO.
Having served as VEIC's Interim CEO for the last 9 months, Rebecca Foster was named VEIC's CEO in March 2021. Heading up the leadership team, Rebecca will guide the organization's strategic planning, corporate goal setting, business development and performance.
With more than two decades of experience in the clean energy industry, and 10 years at VEIC, Rebecca is a trusted leader, dedicated to the organization's success. Throughout her career she has focused on fostering collaboration and engaging tough challenges head-on. She encourages creativity and innovative thinking at all levels of VEIC.
Rebecca is a true convener, cultivating strong partnerships and making sure every stakeholder is heard. Her vision is for VEIC to become the leader in decarbonization while centering equity and accessibility.
"I am honored to lead this organization of passionate, problem-solvers. We need to make our energy systems more equitable and sustainable to address the growing climate and justice crises. I believe VEIC has the big thinking and spirit needed to generate the energy solutions our world needs."
Joshua Watkins named Executive Director of Community Soup Kitchen.
The Community Soup Kitchen Board of Directors enthusiastically appoints Joshua Watkins as Executive Director of Community Soup Kitchen, March, 2021, after successfully serving as the interim executive. Josh joined in the throes of the COVID pandemic, but did so with energy and thoughtfulness. Josh comes to the Community Soup Kitchen with hands-on, director-level experience in food delivery management in Connecticut and New York. His legacy is rebuilding senior programming for more than 200 residents, managing a senior center that served approximately 140 seniors/day, creating an adult day care center at medical center, and founding a client service unit at a Department of Probation, resulting in 215 jobs for probationers. He received the Customer Service Award from the NYC Department of Probation Commissioner Ana M. Bermúdez, for his work with the clients throughout the borough of Manhattan. Due to his success, Mr. Watkins has served on numerous board and commissions.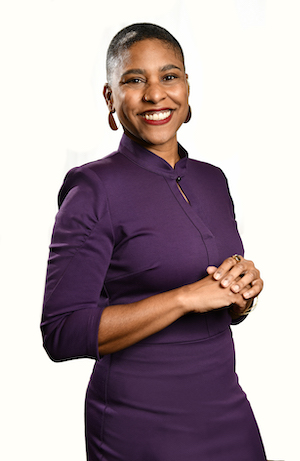 Kierra Johnson will assume Executive Director role of the National LGBTQ Task Force in early 2021.
The Task Force's next Executive Director, Kierra Johnson, joined the Task Force in 2018 as Deputy Executive Director, previously serving on the National LGBTQ Task Force's board of directors and its National Action Council. Johnson previously served as URGE's Executive Director with a wealth of experience in organizational leadership and management, program development, youth leadership and reproductive justice. As a bisexual Black woman, Johnson will become one of few out queer-identified women of color at the helm of a national LGBTQ organization.
She is recognized as a national expert on queer and reproductive rights issues and has testified in front of the U.S. House of Representatives and has appeared in Newsweek, The New York Times, Fox News, Feministing.com and National Public Radio. Johnson also serves on the boards of directors of the General Service Foundation, Groundswell Fund, and Guttmacher Institute. Johnson has been recognized for her leadership with awards, including the Young Women of Achievement Award for WIN in 2002, the Women of Vision Award for the Ms. Foundation for Women in 2013, and Washingtonian Magazine's Most Influential Washingtonians Under 40 in 2009.
When announced as the next Executive Director of the National LGBTQ Task Force, Kierra Johnson said, "Dignity, liberation, joy, freedom, love and resistance are just a few of the words that I associate with the National LGBTQ Task Force. As a bisexual/pansexual woman, I am no stranger to being made invisible, advised to tone down, or trained in the art of the code switch. As a queer southern mom, it is no surprise why I would be drawn to an organization that touts the tagline 'Be You.' In these cultural and political times, it is an act of resistance to live out loud and to lead and love with our full identities. I am excited and honored to be named the next Executive Director of the LGBTQ Task Force! I welcome the opportunity to think strategically with a powerful team of leaders and be in service to those working to ensure that LGBTQ people—especially the most targeted among us—not only survive but thrive. I can't wait to roll up my sleeves and dive in to continue the ongoing and creative work of the Task Force to change hearts and minds, behavior and policies so that justice is no longer a vision but a reality for all!!"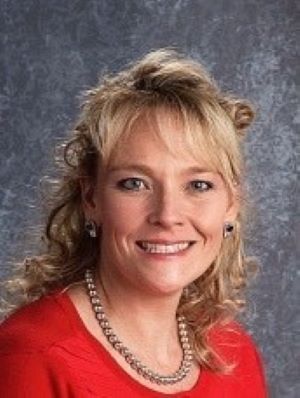 Dr. Jennifer Curtis-Whipple to join Stars as its Executive Director in 2021.
The Board of Directors of Stars announced that Dr. Jennifer Curtis-Whipple has been selected as its next Executive Director, a role she will assume on March 1, 2021. Since 2016, Jennifer has served as the Superintendent of the Weymouth Public Schools, where she has also served as an Assistant Superintendent, Principal, classroom teacher and instructional coach during her 25-year tenure with the district. As the district's leader, Jennifer is credited with garnering multiple grants and donations, and fostering collaborations with many community stakeholders. A highly respected and experienced educator, Jennifer has been the recipient of several awards, including being named a South Shore Stars 40 Under 40 recipient and receiving the Administrator's Award from the MA Music Educators Association.
Jennifer earned an Ed. D in supervision and leadership from Northeastern University in 2012, and she also holds a master's degree in education from Cambridge College and a bachelor's degree in elementary and special education from Providence College.  
Jennifer notes that she is "thrilled to be joining Stars, an organization that I know well. I am extremely excited to support its comprehensive early education and youth development programs that enhance the optimal growth of children from economically and culturally diverse families. This is a wonderful new chapter in my professional career!"
Sheri Adlin, Stars leader for more than 25 years notes that "I am very privileged to have had the opportunity to serve as Stars Executive Director. I am retiring, knowing that under Jennifer's leadership with the support of our extraordinary Board of Directors and staff, Stars will continue to provide excellence at the very highest level in education, academic enrichment and family support to thousands more South Shore children and families for many more years to come."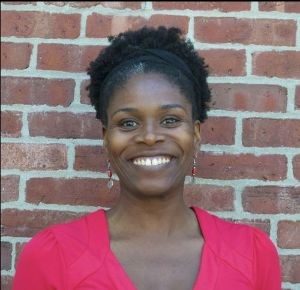 Part of the JPNDC team since 2007, Teronda Ellis has taken the baton from Richard Thal as the new Chief Executive Officer.
Teronda Ellis stepped into the role of CEO of Jamaica Plain Neighborhood Development Center (JPNDC) on October 12, 2020.
Teronda is a native Bostonian who brings over 20 years of affordable housing, commercial, and community development experience in the private and non-profit sectors. Her commitment to affordable housing began in her college years when she helped to identify and fight housing discrimination against people of color in Boston in the Office of Civil Rights of the Fair Housing Commission.
"I'm looking forward to expanding on JPNDC's work and impact," Teronda says. "I'm proud that JPNDC is here to help both long-time residents and immigrants have a voice in their communities and choices in their lives." 
Growing up in the South End, Teronda witnessed wholesale gentrification in the 1980s and 1990s. "I was struck by how little voice people of color had in shaping the future of the neighborhood," she says. "When a developer bought the building where my mom and I lived, my mother wisely encouraged me to buy a house through a first-time buyer program. That's how we landed in Jamaica Plain, and ultimately became part of JPNDC."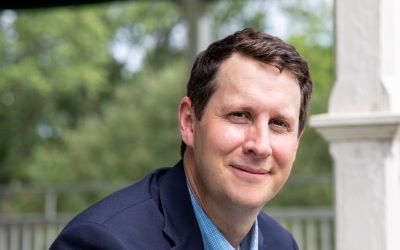 The Preservation Trust of Vermont (PTV) announces Ben Doyle as its President.
"We are thrilled for Ben Doyle to lead PTV into the next 40 years and to ensure that it remains true to Paul Bruhn's founding vision for the organization: as a trusted friend and resource to communities working to save and revitalize the buildings and places they love," said Neale Lunderville, Chair of the Trust's Board of Directors. "The Preservation Trust is strong and its mission so important for Vermont, particularly during this pivotal time. With Ben's leadership, we look forward to continuing PTV's good work with commitment and confidence."
Prior to joining PTV, Ben held a number of leadership roles at USDA Rural Development, a federal agency whose mission is to improve the quality of life and economic vitality of rural America. A former high school educator and Peace Corps administrator, he has spent his career working in and for rural communities. He has served as the Chair of Vermont Humanities, the President of the Vermont Community Development Association, and on the boards of the Vermont State Employees Credit Union (VSECU) and the Public Assets Institute. Originally from Sutton, Vermont, he now resides in Montpelier with his wife Angela and three young children.
"I'm honored to lead PTV and build on the work of Paul and an incredible staff," said Doyle. "The buildings we care about and protect say a lot about who we are as a community and who we aspire to be. For 40 years, in Paul's quiet and magical way, PTV has been critical in saving those special places, and in doing so, has strived to preserve Vermont as a place that can be dynamic, connected, and welcoming for all — including new Vermonters who might not have seen a place for themselves here in the past."
Ben will start full time as President on October 5th, joining the staff of seven other full and part-time employees.
Leah Bradley joins CMHA as its Executive Director effective August 31, 2020.
Central Mass Housing Alliance ("CMHA") has been conducting an extensive search to find a replacement for Grace Carmack, its long-serving and dedicated leader for over twenty-five years.  Leah Bradley, LCSW has been selected as our next Executive Director. CMHA is excited to have found a candidate with Leah's deep commitment to Worcester County and to mobilizing a collaborative response to homelessness.
Since 2013, Leah has been employed at Baystate Wing Hospital, a community hospital affiliated with Baystate Health, where she most recently provided executive leadership for the hospital's outpatient services across two campuses and five sites.  Among the areas she provided leadership are Behavioral Health, Rehabilitation, Respiratory, Heart and Vascular Imaging, Neurodiagnostics, Lab, Audiology and Radiology. In this role, she has led or served as a member on numerous community and internal initiatives that bridge services, address social determinants of health and elevate the dignity of patients.
Prior to that, Leah was with Community Healthlink for ten years, where she served as the Director of Housing and Program Development and as the Executive Director of its affiliated Yarock Memorial Housing, roles which included oversight of the Continuum of Care contracts and management of eighteen properties for persons with psychiatric disabilities, substance use disorders and/or experiencing homelessness.
Leah, who holds a master's degree in social work with a concentration in administration and policy from UCONN and a bachelor's degree in sociology with minor in Spanish from Worcester State University, notes that she is "thrilled to be joining CMHA and returning to the Worcester community where I have worked for many years addressing the needs of those experiencing homelessness. I look forward to partnering with CMHA's dedicated staff and committed partners to create a community where everyone has a home."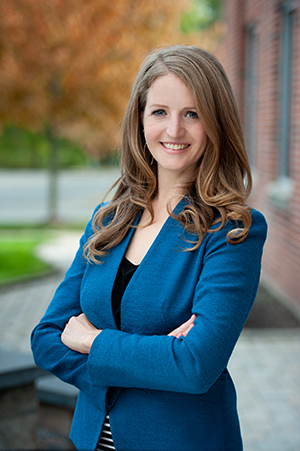 Katherine ("Katie") Hanley was selected as Jewish Family Services (JFS) of Greater Hartford's Chief Executive Officer, a role she assumed on June 29, 2020.
Since 2013, Katie has been employed at Oak Hill, Connecticut's largest private provider of services to people with disabilities, based in Hartford. Since 2015, Katie has served as the Senior Director of Oak Hill Centers, where she has substantially grown and managed eight of Oak Hill's specialized community-based programs across five locations. Prior to joining Oak Hill, Katie held several positions at the Charter Oak Cultural Center, where she stewarded nationally recognized arts programs for over 1,000 inner-city youth. Katie holds a Master's degree in Social Work from UCONN with a focus on social work administration, a graduate certificate in nonprofit management, and a Bachelor of Arts in philosophy with a minor in women's studies, from UMASS – Amherst.
Katie notes that she is "excited to join JFS given its phenomenal reputation and the comprehensive services it provides throughout Greater Hartford. I have had the pleasure to work with Anne and several staff and board members on initiatives in the community over the years. I am impressed with JFS's passionate commitment to its clients and its support of the Greater Hartford community. Having the opportunity to lead JFS is truly an honor." After so many years of stellar leadership, Anne Danaher, who will retire once Katie is onboard, states that she "is thrilled with Katie's hire. Since our paths have crossed in recent years, I have gotten to know Katie, and I am confident she will be a wonderful leader for JFS, and I am ready to assist her in any way I can to make the transition as smooth as possible."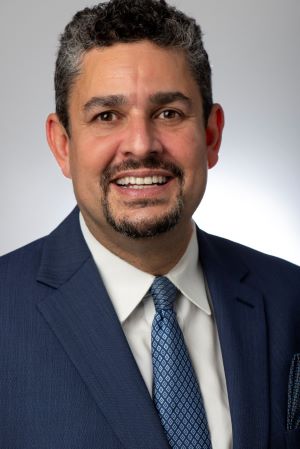 Gonzalo Puigbo to lead SCC as its CEO effective June 22, 2020.
Somerville Community Corporation (SCC) has been conducting an extensive search to find a replacement for its well-respected and long-serving CEO, Danny LeBlanc. SCC is pleased to have found a candidate with Gonzalo's deep commitment to SCC's mission of ensuring opportunities for all people in the City of Somerville in order to sustain the City as a vibrant, diverse and tolerant community.
Since 2015, Gonzalo has been employed at People's United Bank, where he currently serves as the Vice President for the bank's Community Reinvestment Act and as the bank's Community Development Officer. With over twenty years of banking experience, Gonzalo brings a wealth of mortgage and affordable housing knowledge to SCC. Gonzalo has rounded out his corporate experience with leadership roles on several nonprofit boards and committees including Compass Working Capital, Wayside Youth and Family Services, CHAPA and Massachusetts Community & Banking Council. A bilingual immigrant from Venezuela, Gonzalo holds a master's and bachelor's degree in business administration, both from Framingham State University. 
Gonzalo notes that he is "honored to join SCC as its next CEO. Honestly, I feel I will get to do my dream job and continue to champion all the amazing work that has fueled my career and passion for the last twenty years." After two decades of exceptional leadership, Danny LeBlanc, who will step down as SCC's CEO on June 30, states that he "is thrilled that the SCC Board found such a wonderful leader in Gonzalo to collaborate with the Board to guide SCC's work in Somerville during this next stage of the organization's development."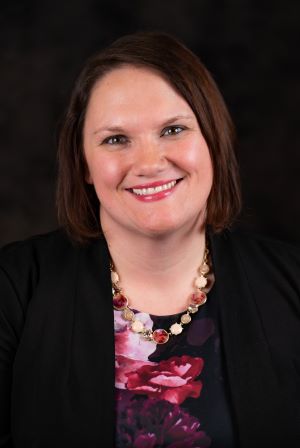 Annie Storey, CAE, joins the Illinois Section American Water Works Association in April 2020.
Annie Storey, only the second executive director in ISAWWA's history, brings career expertise in association management and volunteer development. Her appointment began as an understudy of the exiting executive and she fully took the helm in early April 2020 in the early days of the COVID pandemic. She says, "As we near the one year anniversary of the search process, I keep saying that COVID is a blessing, in a way, to me these first few months. Without it, we may have not made some changes as quickly or easily and it's allowing me and my board to think differently – because we have to."
Annie previously worked for the American Academy of Pediatrics, Agriculture Future of America, and the Academy of Nutrition and Dietetics. She was awarded a Forty Under 40 award by Association Forum in 2019 and is a Certified Association Executive (CAE). Her bachelor's degree is in public administration and master's in youth development. She was raised in rural Nebraska and now lives in Bartlett, IL with her husband and two girls.
Jennifer Schank-Bolwell joins Worcester Community Housing Resources (WCHR) as new executive in January, 2020
Jennifer Schanck-Bolwell brings a unique combination of skills to WCHR as its new Executive Director. Ms. Schanck-Bolwell was previously with at Crossroads Rhode Island, headquartered in Providence, as the Vice President for Housing Assets. Her 15 years of work at Crossroads, the leading provider of homeless services in RI, included elder services, health care, adult education, property management, housing development, and case management. Her passion for providing quality services to those most in need is evident in her energy, optimism, and eagerness to make a difference.
"I am thrilled to have been selected as the next Executive Director of Worcester Community Housing Resources. Getting to know the greater Worcester region, to make a difference in revitalizing neighborhoods, and help fellow nonprofits develop housing opportunities, is very exciting to me," said Ms. Schanck-Bolwell. "I look forward to leveraging WCHRs impressive legacy to continue the vital work of building and developing housing. Most of all, I look forward to getting to know each and every one of you."
"Jennifer has the skills and experience to inspire and challenge our sector to continue to grow, partner well, and lead us into the future. Our Board of Directors was looking for someone with the passion, personality and depth of nonprofit experience to position WCHR as a catalyst for extraordinary progress in the housing sector here in the Worcester region," said Jim Hayes, Board Chair, Worcester Community Housing Resources.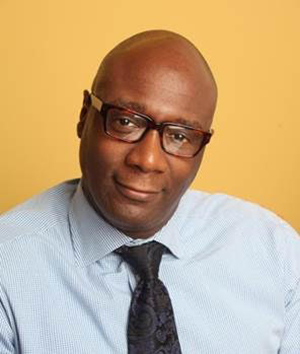 Emilio Dorcely was named Urban Edge's new CEO on September 30, 2019.
"We're excited to announce that Emilio Dorcely will be taking over the reins here at Urban Edge," said Natacha Dunker, president of Urban Edge's board of directors. "He brings with him a wealth of experience about community development, but also new ideas and innovative thinking on structural change and strengthening neighborhoods."
"Urban Edge has a rich history, which started as a grassroots response to policy and structural changes in the community," said Dorcely. "I am looking forward to building on that history and to finding ways to promote systemic change while also developing innovative ways to meet the needs of people living in Roxbury and Jamaica Plain."
Dorcely was appointed the president and CEO of Bridge Street Development Corp., a community development corporation in Brooklyn, NY, in 2012. While there, in addition to building affordable housing and promoting home ownership, he has focused on organizing and working with community members to build infrastructure and empower their engagement in the community process.
Born in Haiti and raised in New York City, Dorcely has held a variety of positions in community development and philanthropic organizations. Prior to Bridge Street, Dorcely worked with the Association of Black Foundation Executives, in the executive office of the mayor of Washington, DC, and for the Rhode Island Foundation, among other positions. He is an alumnus of the State University of New York at Oswego and holds a JD from the University of Iowa College of Law.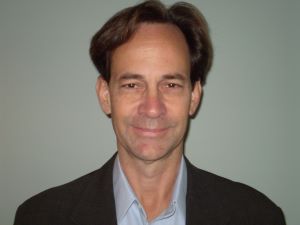 In January 2019, NESCAUM announced the selection of Dr. Paul J. Miller as its new Executive Director.
Having served as NESCAUM's Deputy Director and Chief Scientist for the past twelve years, Paul has a deep understanding of the needs and interests of the northeast state air quality programs and a vision of how to promote continued progress.  He also worked for NESCAUM in the 1990s as a Senior Science and Policy Advisor.
Between stints at NESCAUM, Paul was the Air Quality Program Coordinator with the Commission for Environmental Cooperation (CEC) in Montreal, Quebec (2000-2005).  While at the CEC, Paul co-authored a major report looking at emerging environmental issues of an increasingly integrated North American electricity market. 
Dr. Miller states, "With NESCAUM's assistance, the northeast states have provided leadership that has driven regional, national and international action to control air pollution from a wide range of sources.  Nevertheless, there is much more to be done in terms of reducing the impacts of traditional air pollution and greenhouse gas emissions that are changing the planet's climate."  He adds that, "Working with the dedicated staff and engaged state partners at NESCAUM has been a highlight of my career.  I am honored to be named NESCAUM's next Executive Director and look forward to continuing the valuable and pivotal work of the organization."
In addition to his work experience, Paul's leadership is informed by his diverse and impressive academic credentials.  He was awarded a Kent Fellowship from Yale University where he earned a M.S., M.Phil. and Ph.D. in chemical physics.  He also has a B.S. in Chemistry from Purdue University, where he graduated with highest distinction, and a law degree from Stanford University.